The workplace wellbeing revolution looks set to continue its meteoric growth into 2020, with a continued emphasis on creating human-centric spaces that improve employee performance, integrate innovative technologies and facilitate an inspiring and engaging environment for top talent.
According to the annual office trends report by Ambius, the world's largest interior landscaping company, the new year will see a focus on dynamic, community-oriented spaces. Designers will be focusing on incorporating flexible amenities, in order to create multi-functional spaces that adapt to real-time business needs. 
The biophilia boom
Biophilia will also become an even bigger force to be reckoned with, with elements such as wood and plants seamlessly incorporated as work environments shift towards human-centric, environmentally conscious spaces. And the next wave of wellness-inspired, sustainable design will focus on creating a harmonious relationship between nature, buildings, and the people that inhabit them.
Among the micro trends detailed in the report is hanging foliage, a fresh trend to keep an eye on in 2020. This statement design uses plants and greenery to breathe life and creativity into a space, while leaving the floor space open for other features.
Flexible and dynamic spaces
Ambius' experts also foresee hospitality-inspired co-working spaces that are reimagined for impactful experiences. Using an innovative approach, they'll incorporate relaxation spaces, restaurants and social hubs that inspire workers and encourage interaction. Innovative modular furniture with ergonomic, multi-purpose capabilities is also expected to grow in popularity as it enhances flexibility, community and wellness, making it highly compatible with the macro trends outlined in the report.
"As the job market grows more competitive for employers, companies are recognizing the advantages that creating a modern workplace environment provides in attracting and retaining talent," says Laura Burns-Lambert, sensory designer for Ambius. "Incorporating biophilic design and prioritising a connection with nature unites many of the broader trends our team foresees in the coming years."
Plants have long been recognized as valuable design features that add beauty and aesthetic power to a business in addition to boosting overall employee well-being. Modern research increasingly shows that biophilic commercial spaces – those designed to connect humans with nature – also have dramatic health and wellness benefits, providing the business with advantages through improved employee health and attendance, job satisfaction and more.
To find more content on office trends, click here. 
---
Ambius is the world's leading commercial provider of plants and scenting. With a deep understanding of the built environment, the company takes a consultative approach to design, install, and services consistently superior experiences. Visit Ambius and connect on LinkedIn, Instagram or Facebook. 
Photo credits – Wooden That Be Nice – Steelcase Inc.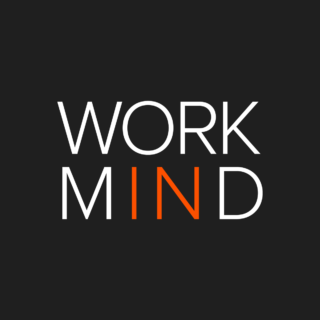 Work in Mind is a content platform designed to give a voice to thinkers, businesses, journalists and regulatory bodies in the field of healthy buildings.