Centrally located in downtown Shanghai's Jing'an district, One Museum Place tower is a new skyscraper development with over 124,000sqm of floor space, housing 60 floors of prime office space and a retail overlooking the Natural History Museum and the verdant Jing'an Sculpture Park.
Hines, a brand synonymous with high-quality real estate, is known for redefining the standards of excellence. Together with PureLiving Indoor Environmental solutions, the Hines engineering team sought to maximize building performance, reduce operating costs, and enhance user comfort to ensure sustainable operations of the premises while providing highest levels of indoor environmental quality.
One Museum Place is the first commercial project by an American developer to receive the RESET™ Air Core and Shell V2.0 Certification status. The project offers the best possible air quality, the temperature, humidity, and air filtration mechanism within the building are monitored to match the air quality criteria in the RESET Air (Core & Shell V2.0) Standards.
RESET Air prioritizes on-going results and long-term occupant health. Indoor air quality data is gathered through air monitors that measure CO2, particulate matter, TVOC, temperature, and relative humidity. Results stream to the cloud and can be viewed in real-time from any computer or mobile device
RESET Air – Core & Shell V2.0 (CS) tracks and communicates the health performance of entire buildings to prospective tenants. Real-time results help owners attract better tenants, maintain asset value and reduce the potential liability associated with underperforming buildings. The certification doesn't mandate how one goes about achieving the required air quality targets, but does require the building to be installed with real time sensors measuring CO2, particulate matter, TVOC, temperature, and relative humidity, and only after a three-month period of compliance to the air quality target is certification awarded.
Hines is pleased to lead the market with RESET Air Certification in One Museum Place – both in the building as well as our office. Different from other building certifications, RESET's focus on continuous monitoring of indoor air quality will help us ensure our staff are in a healthy environment. This is extremely valuable for us since we have noticed that an increasing number of people have expressed an interest in indoor air quality. RESET as a performance-based, technology-driven building certification aligns perfectly with Hines' business philosophy of creating and managing 'Intelligent Real Estate Investments'. Jim Morrison Senior Managing Director, Hines China

– Jim Morrison Senior Managing Director, Hines China
PureLiving Indoor Environmental Solutions has been designing air filtration, ventilation and monitoring systems for over ten years across Asia, and was delighted to work with the Hines team on such a prestigious project. The company also acted as the RESET AP (accredited professional) to guide the Hines team through the certification process and designed the monitoring system for the building.
The CS certification for One Museum Place required installing monitors to cover 30% of the delivered air volume, however the Hines team decided to go one step further and commissioned sufficient monitors to cover all floors. PureLiving also designed and provided the system consisting of over 100 monitors within the HVAC system. Sensors are installed pre and post air treatment at mechanical levels and on main supplies at every floor.
In addition to achieving the RESET CS requirement, the comprehensive monitoring system allows the facility team to pro-actively operate the building based on the real time needs and troubleshoot potential problems before they reach tenant levels. In the instance of complaints around the indoor air quality the facility team are able to identify whether it's an issue from the central HVAC system or source is at the tenant level. In another example, as the installation of the monitoring system was completed prior to the final completion of fit outs this allowed the facility team to optimize the HVAC system operations during decoration so as to limit air from decoration areas being returned into the HVAC system and sent to floors not under decoration.
All data is sent to the cloud allowing remote access and trend analysis which has provided a continued commissioning approach to the operation of the building ensuring year round comfort and healthier indoor air.
Hines One Museum Place has raised the bar for commercial buildings around the world for its sustainable design and optimized indoor air quality. Tenants are increasingly looking to take occupancy within buildings which provide healthier indoor air and this trend seems set to continue with more developers and building owners paying attention to not just sustainable design but also indoor air and environmental quality.
To find more content from Tom Watson and RESET Core certification, click here. 
---
As PureLiving's Strategy and Development Director, Tom Watson has a global role focused on indoor environmental solutions, product development, training, international partner acceleration, and thought leadership. Tom has been working in the built environment industry since 2002 and is a regular contributor to IAQA, CoreNet, IFMA, among other industry publications and forums.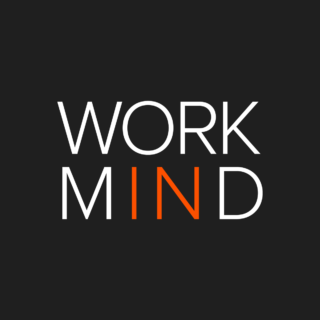 Work in Mind is a content platform designed to give a voice to thinkers, businesses, journalists and regulatory bodies in the field of healthy buildings.