From racing thoughts to anxiety and irritability, the chances are you've experienced the symptoms of stress in your working lifetime. And if you have, you certainly won't be alone. Figures recently released by the HSE reveal that a staggering 602,000 people in the UK are suffering from workplace stress, depression and anxiety.
The statistics shed an alarming light on our collective wellbeing, and of course they represent bad news for our national productivity deficit too. Alarmingly, these conditions now account for 54% of working days lost in 2018/19 – that amounts to 12.8million days a year.
As Professor Cary Cooper recently told Work in Mind, better managerial support is an essential step when it comes to tackling this stress epidemic, along with judicious use of email during evenings and weekends. We also need to foster flexible working and break our long hours culture.
But what of the physical workspace itself? Interior Desginer Ruth Evans firmly believes we need to embed wellbeing into workplace design, right from the embryonic stages.
A social responsibility
"It's easy to underestimate the impact the built environment has on our mental health, especially our stress levels," says Evans, who is associate at CPMG architects. "But if we invest in building workspaces with wellbeing in mind, we can help reduce stress levels for employees. Wellbeing needs to be considered from the embryonic stages of a project, right through to the end user. In our profession we have a social responsibility and obligation."
For Evans, this wellbeing-focused approach involves designing spaces that ensure people aren't physically isolated during their daily 9-5pm.
She explains, "In order to design for wellbeing, it's essential to understand how an organisation works. When doing workplace consultancy for example, I often find people work alone throughout the day, without the opportunity to chat to or even see other people. But if you know certain groups are isolated, you can create a design that ensures they have somewhere to gather, where they can benefit from peer support."
Bringing the outside in
Building materials matter too. Timber is often credited with reducing stress and lowering heartrates, and Evans says the rapidly-growing biophilic design movement is having a big influence on design.
"We're using timber more and more," she says. "People are starting to demand natural materials too – we're currently working on a project at a SEN school and the head has asked for wooden floors. People are drawn to nature and the relaxation it affords."
This emphasis on nature extends to colours too, with Evans citing greens, blues and muted hues as shades that induce calm. And when CPMG redesigned the library at the University of Teesside, they used this to great effect.
"We created a social space on the ground floor, collaborative group working space on the first floor and quiet study space on the second floor," explains Evans. "On every floor we made a conscious decision to use different seasonal shades, and it completely changed the way the students were working."
Clever use of colour
In the collaborative space, CPMG used energising summer shades to encourage imagination, including yellows, pinks and reds. In contrast, the study area was decorated in muted blues, while the ground floor social space was painted in spring-like soft yellows and greens.
"We specified desks and chairs in natural wood, and introduced a mix of big collaboration tables and booth seating too," says Evans. "We also punched floor-to-ceiling windows into all four corners of the building, so people could sit on window seats and expose themselves to more natural light.
"Students reported that they found the study area calmer, and the collaborative floor was a big success too. Students who had previously worked in isolation and felt lonely were drawn to a space where they could chat. It changed the way they felt and, for some, it totally transformed their university life."
The importance of autonomy
Poor lighting and acoustics are notorious triggers when it comes to our emotional wellbeing, and Evans believes it's essential to give employees a degree of control over their comfort levels.
"Autonomy is fundamental," she explains. "If you have control over your lighting or thermal comfort, it gives you a sense of ownership and can positively influence your state of mind. Noise reduction is important too, because bad acoustics can make it hard to focus on work, which then has a big impact on stress levels.
"Increasingly, manufacturers are designing furniture and wall finishes with inbuilt acoustic properties. At Teesside library, we installed long runs of benches which allowed for collaboration, but included the option for students to use rectangular acoustic screens. It means they can have headspace and quiet time to destress when they need it. It's all about giving people choice."
To find more content on workplace stress, click here. 
---
CPMG is an award-winning architectural practice based in Nottingham and London. The practice prides itself on having a talented workforce, combining strong design skills with intent to surpass clients' expectations through collaborative working and successful delivery.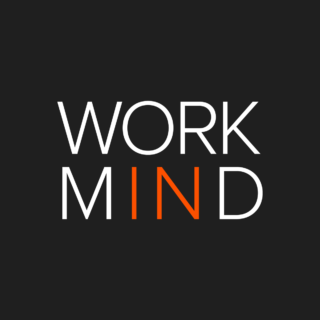 Work in Mind is a content platform designed to give a voice to thinkers, businesses, journalists and regulatory bodies in the field of healthy buildings.