New figures released this week from the Office for National Statistics (ONS) reveal that the UK's productivity levels have declined, following two consecutive quarters of zero growth. 
Many commentators say Brexit is to blame; uncertainty is preventing many companies investing in equipment and processes that would boost productivity.
The decline this quarter means that productivity in the UK fell at its fastest annual pace in five years.
Here's a summary of the detail:
Labour productivity, which is measured by output per hour, fell by 0.5% compared with the same time last year. There was no growth in output per job during the same period as both gross value added (GVA) and the number of jobs grew by 1.3%.
This sustained period of declining labour productivity represents a continuation of the UK's "productivity puzzle", with productivity since the economic downturn in 2008 growing more slowly than during the long period prior to downturn.
Previous UK economic downturns have seen productivity levels fall, but then recover in a relatively sustained fashion as the economy grows. The current trend does not follow this pattern, hence it's been dubbed the 'puzzle'.
Non-manufacturing production and construction were the only positive contributors to productivity growth over this period. All other industry groups had negative contributions to the whole economy growth, with non-financial services showing the largest negative growth of all industry groups at 0.3%.
What's caused the rapid downturn?
Many commentators suggest that Brexit is to blame.
Tej Parikh, chief economist at the Institute of Directors, said: "These figures hammer home the impact uncertainty is having on the business environment. Unsure of what's around the corner, businesses' investment in the new equipment and technology that drives up their performance has been stifled. Many companies are also trimming their investment pipelines for the year ahead to build up a cash cushion in anticipation of challenging economic conditions ahead."
Howard Archer, chief economic adviser to the EY Item Club, commented: "Heightened concerns over Brexit – especially serious concerns among many companies of the UK leaving the EU without a deal – has clearly caused companies to limit their investment with damaging implications for productivity.
Jon Boys, labour market economist at the CIPD said:
"Businesses may have more immediate concerns than raising productivity, but it's the only way to increase pay packets in the long term. There is an obvious culprit and that's uncertainty. Government needs to reduce uncertainty, so businesses aren't deterred from investing for the future."
---
Interested in how to help the UK boost its productivity through changes to the workplace? We've got plenty of productivity articles you can read…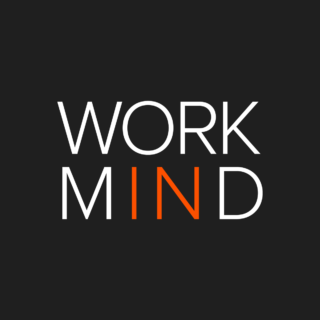 Work in Mind is a content platform designed to give a voice to thinkers, businesses, journalists and regulatory bodies in the field of healthy buildings.