Suffering from a stiff neck or shoulders? You're not alone. Here's how the experts say you should be sitting at your computer…
They are rarely life threatening, but musculoskeletal disorders can have a huge impact on our quality of life. For sufferers, the physical and emotional toll is staggering, then of course there are serious implications for the economy too.
In the UK, an estimated 6.6million working days are lost due to WRMSDs, including short-term back pain and more chronic conditions, like rheumatoid arthritis. They account for 24% of all working days lost due to work-related ill health. For the 81% of the UK's working population who spend a good portion of the day at a desk, that's not good news.
So, if you're one of that 81%, take a minute to think about the way you work. Some of the key focus areas of ergonomics are (not surprisingly), computers, the desk your computer sits on, the chair on which you sit, the keyboard you use and how your hands work with it. These are typically the products we use throughout the day to do our jobs and, if they're badly designed, it's we who suffer needless stress, fatigue, or even injury.
Thankfully though, making small changes can have big benefits. To celebrate National Ergonomics Month, movement-friendly furniture expert Ergotron explains how to ensure you're sitting comfortably…
Move your monitor
Adjust the monitor height so that the top of the screen is at – or slightly below – eye level.
Your eyes should look slightly downward when viewing the middle of the screen.
Position the monitor at least 20 inches (51 cm) from your eyes – about an arm's length distance. If your screen is larger, add more viewing distance.
Control glare by adjusting the screen position.
Maintain the distance between your screen-scanning eyes and your screen by tilting the monitor back 10° to 20°
If you wear bifocals (we'll never tell!), lower the monitor below eye level and turn your screen upward, tilting it back 30° to 45°.
Be keyboard savvy
Maintain a keyboard height that is even with the height of your elbows.
Tilt the keyboard back 10° so that your wrists stay flat.
The standard worksurface is often too high for proper ergonomic positioning. Try an adjustable keyboard tray that extends below the worksurface.
Take it easy
Use a comfortable, adjustable chair and make adjustments as you change your posture.
Rest your eyes by occasionally focusing on an object 20-plus feet (6 m) away.
Stand and stretch your back and arms from time to time.
Give your neck a break, by positioning your screen or work materials directly in front of you to avoid turning your head so much.
Even if your workstation is set-up correctly, you still can get tired from staying in the same position for too long. Try to move every 30 minutes if possible.
Using a standing desk is another way to introduce movement to your workstation – most are height-adjustable and can move up and down as you go from sit to stand, then back to sit again.
Find more content from Ergotron to help with your back pain at work here. 
---
Ergotron, Inc. is a global movement company focused on designing and manufacturing kinetic work environments so people can thrive as they work, learn, game and care for others. The company has a 35-year history of innovation with more than 200 patents and a growing portfolio of award-winning brands including WorkFit™, CareFit™, LearnFit®, JŪV™ and OmniMount®.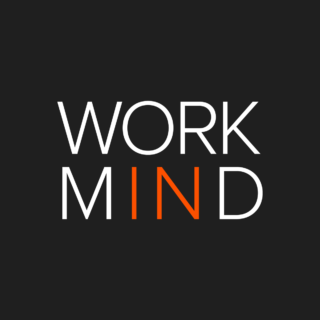 Work in Mind is a content platform designed to give a voice to thinkers, businesses, journalists and regulatory bodies in the field of healthy buildings.