A new report has suggested that there are considerable gaps in opportunities for employees to have a voice at work, effecting individual wellbeing and job satisfaction, as well as organisational learning, resilience and innovation.
Carried out by the Centre for People, Work and Organisational Practice at Nottingham Business School in partnership with the CIPD and YouGov, the study questioned more than 2,370 employees across the UK.
The findings revealed that a significant proportion of employees feel unable to share matters that are important to them as individuals, as well as those which could enhance the way things are done in the organisation.
The respondents were asked which issues they experience in the workplace, and whether they feel able to raise them.
Over a fifth of those who have raised an issue at work felt that they received no advice or support
The data showed that work pressure is the most common issue experienced by employees (43%), while just under a third have been affected by considerable organisational change (29%). Over a fifth (22%) of those who have raised an issue at work felt that they received no advice or support.
The most common channel for voice across the respondents is one-to-one meetings with a line manager, with 62% expressing their views through this channel. Almost half (49%) of employees express voice through team meetings, while only 17% mention trade unions as a voice channel.
Overall, findings showed that just half (50%) of respondents are satisfied or very satisfied with the amount of involvement they have in decision-making at work. Employees working in small and private sector organisations are more satisfied with their level of voice, compared with those working in large and public sector organisations.
However, only a quarter indicated that they feel able to freely express themselves at work and a quarter reported that they often choose not to speak up, instead remaining 'silent', even though they have something they'd like to say.
A significant proportion of employees (38%) also reported that they have little, if any, control over their terms and conditions of employment, such as pay, holidays and flexible working.
Nottingham Business School's Professor Daniel King, co-author of Talking about employee voice: employees' experiences, said: "Our findings suggest that organisations offer limited scope for sharing matters that their employees consider to be important. However, there is a positive link between voice and job satisfaction, which means employers should create ways for all staff to have a voice, which can in turn boost their attitude and motivation at work.
"These findings are important in the context of creating good work and quality jobs, because they point towards factors that can empower or disempower people in shaping their working lives."
Co-author, Professor Helen Shipton, director of the Centre for People, Work and Organisational Practice, added: "Nearly three in ten employees report low psychological safety at work. Employers therefore need to create safe environments for people to speak out, which can positively impact wellbeing and organisational effectiveness.
"Line managers are shown to have a critical role in this by enabling employees to voice their issues and ideas in one-to-one meetings.  This shows a need for all line managers to be trained to understand the value of employee voice, encourage individuals to voice issues that are important to them, and to suggest improvements to the way things are done in the organisation, or share innovative ideas."
The next phase of the study will explore practical solutions for organisations in more depth.
Enjoyed this article? Find more content on workplace wellbeing here. 
---
For further information on the research or the work of the Centre for People, Work and Organisational Practice please contact [email protected]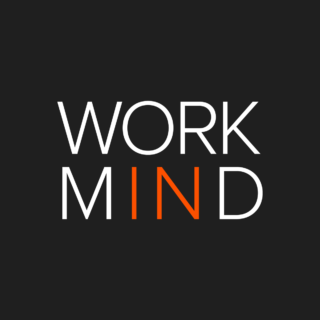 Work in Mind is a content platform designed to give a voice to thinkers, businesses, journalists and regulatory bodies in the field of healthy buildings.