Architecture practice Knox Bhavan Studio has transformed a former stationery shop and warehouse in Peckham into a healthy workplace – a space it hopes will also be comfortable, efficient and attractive. Work in Mind finds out more.
Can you describe the Studio project?
We have transformed a former stationery shop and warehouse in Peckham into a beautiful new studio to house our architecture practice.
As you step beyond the concrete picture frame 'shop window' facade, a dramatic three-storey-high hall greets you, offering views up to our mezzanine meeting room, down to the large multiuse space and across a glass bridge to the entrance hall and drawing office beyond.
A communal worktable runs down the centre of the drawing office at the end of which, a large south-facing window overlooks a moat, home to our collection of colourful koi carp. Stepping-stones across the moat allow access to the tranquil, brick-lined courtyard garden beyond.
Below ground level, the excavated basement provides us with valuable extra space, housing a new model-making workshop, kitchen, library, storage and a multi-use area with moveable furniture, which can be transformed to accommodate presentations, displays, staff lunches, crits and a multitude of other activities.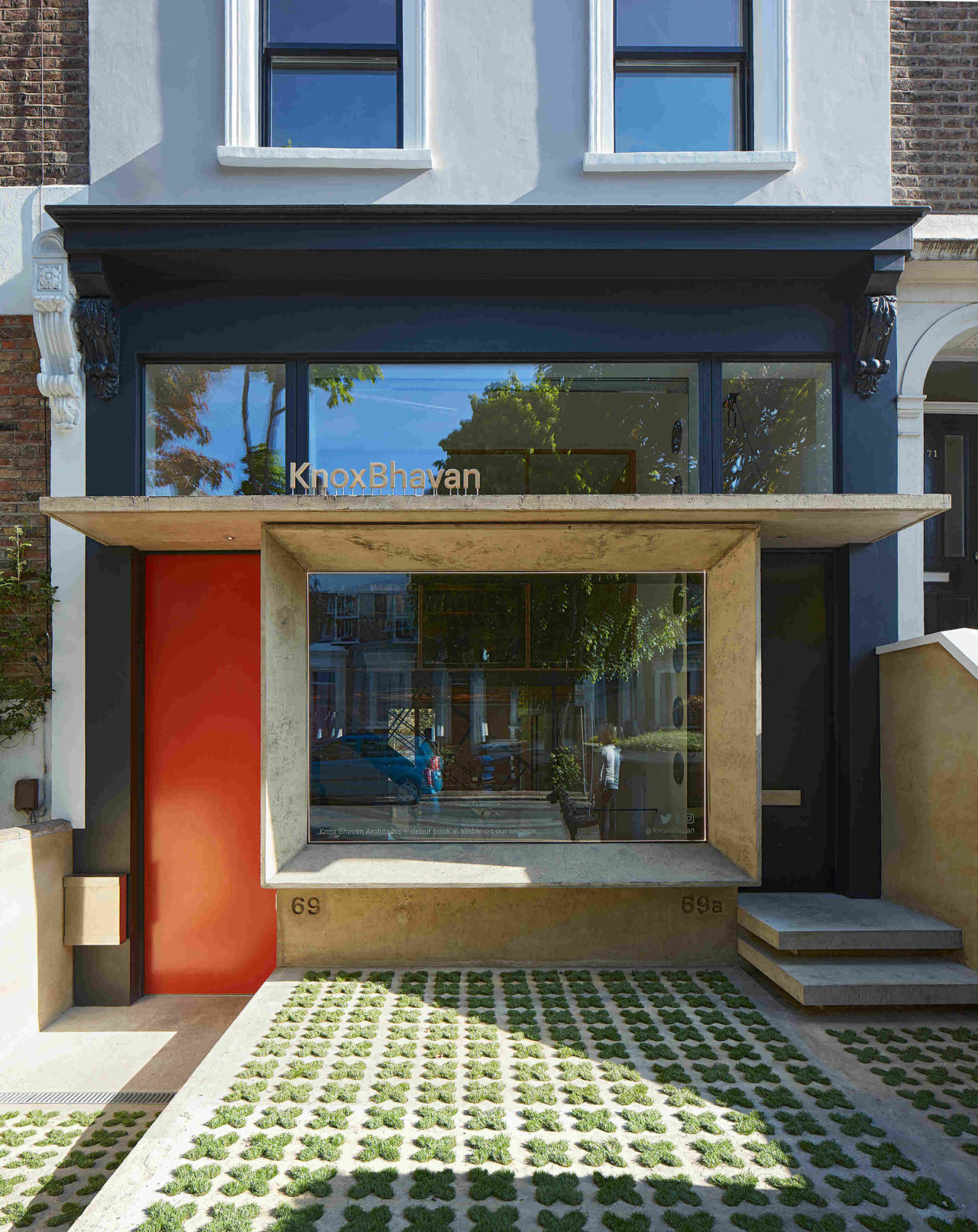 What was your thought process when designing the building?
We wanted a Studio dedicated to the ideal that the work place environment directly affects health and wellbeing. We wanted to include a variety of qualities of space: a spacious triple height hall/stair set against an intimate timber lined meeting room benefitting from views out into the tree canopy; and a bright and naturally light drawing studio, easy to keep tidy with a flexible sit down stand up banqueting table to work on.
Why did you decide to put wellbeing at the forefront of your design?
We were determined that our work place should be comfortable, efficient and attractive
Typically people spend 30% of their lives at work. We were determined that our work place should be comfortable, efficient and attractive, to improve wellbeing overall, making the work experience an exciting and enjoyable one for our staff.
Did you consult other building users when designing the Studio?
We drew on the experience of studio members in our previous studio and their experiences in the workplaces of other organisations. We researched the benefits of keeping mobile during the day, standing up and sitting down, healthy eating and office pets. We were delighted to discover empirical evidence, assessed through mood, heart rate and blood pressure, that our Koi Carp (transported from our old studio) deliver health benefits through both physical and mental responses, and the more colourful the fish the greater the benefit.
Did you think about wellbeing when considering how the space would be used?
Yes. In the drawing office, where our team spends most of their time, two large roof lights have been carefully designed to flood the space with natural light, while avoiding direct sunlight falling onto the computer screens. A cantilevered, mirrored south facing brise-soleil reflects views of the fish back into the office, introducing calmness into the workspace.
A mirrored glass aperture from the drawing office provides a visual link between the office and the meeting room on the mezzanine floor above, which has been constructed with an ultra thin floor to allow three levels to be introduced into the available space.
Easy to use sit-stand adjustable work-stations avoid the need to sit for long periods and an office shower and plentiful personal storage space promote the staff cycling and running to and from work. We also offer a free, healthy lunch with salad and fresh bread, provided daily and prepared by team members in the studio's kitchen. On Monday evening we also offer a very well attended Yoga session. The Studio KBA football team is well supported with a specially designed strip and entry to the league provided.
An MVHR ventilation system supplies clean and tempered air into all areas of the building. The air quality and temperature and the ventilation speed is easy to control and is visible at a glance on a small Led screen.
Was sustainability of the building also important to you?
Absolutely. The new Office runs solely on electricity powered by an array of 24 solar panels mounted on the south facing roof. The external fabric of the airtight office has been heavily insulated and the studio is ventilated and heated by a low energy MVHR fan unit.
Have you measured staff well-being since moving into your the Studio?
Word of mouth has spread that our studio is a 'good place to work'
Not specifically, but it is clear that the studio environment has directly impacted on the number and calibre of cv's received from potential employees wishing to work with us. Word of mouth has spread that our studio is a 'good place to work', and everyone who works here enjoys the high quality, conducive working atmosphere.
Is the wellbeing agenda starting to drive the projects you are working on for your clients?
Wellbeing has always been central to our design ethos, but recent increased awareness has brought it into mainstream thinking. This has made it easier for us to introduce well-being as a credible, valuable concept to our clients. Our Studio allows them to see and experience first hand a design and environment driven by a desire to nurture wellbeing and the resultant benefits.
To see other healthy workplaces like Knox Bhaven Studio, click here.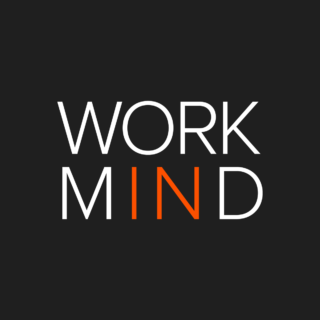 Work in Mind is a content platform designed to give a voice to thinkers, businesses, journalists and regulatory bodies in the field of healthy buildings.