We rely on our health service more than ever, yet it seems the very people who keep us in good health are suffering a wellbeing crisis. According to the latest NHS annual survey, over 38% of staff reported suffering from work-related stress. In fact, stress is believed to account for over 30 per cent of sickness absence in the NHS, costing the service £300-400 million per year.
Work in Mind spoke to architect Matt Spinks, to find out how hospitals can be modified to improve the wellbeing of both staff and patients. His practice, Johnson Design Partnership, has completed 70 healthcare projects, ranging from maternity wards to brain injury units and mental health facilities.
Hospitals are notoriously high stress environments. Can the design of the facility address this?
Yes, you can absolutely use the built environment to mitigate stress levels for both staff and patients. Think about how you'd feel wandering through a hospital with tight, narrow corridors and poky consulting rooms, then imagine being in spacious rooms, flooded with natural light.
The space you occupy impacts how you feel, whether you're a patient, visitor or employee. When there are a lot of people moving and working in an oppressive space, it can make us feel anxious and nervous. There's also increased noise which can affect moods and emotions, especially for staff who encounter it on a daily basis.
How would you change and improve an oppressive hospital environment?
Structurally, we often improve the space by widening corridors, enlarging consulting rooms and making ceilings higher. Materials are more restricted in a hospital, due to hygiene, but we use colours to good effect, incorporating relaxing yellows and greens.
It's also well documented that nature can have a calming influence, so in spaces where patients and staff circulate, we used photographs of meadows. I'm not talking about hanging a few little pictures here and there – I'm talking full height wall imagery. It very effectively brought the outside in.
What about children, who can so easily feel overwhelmed in a hospital?
We've looked at using LED technology, to create interactive walls. These change as people move pass them, which is a great way to distract children from their surroundings. You can even use the technology to project games like Snakes and Ladders or Drafts onto the wall, then patients can connect to it using their mobile phones and play. It's ideal in a staff area too, for encouraging time out.
Those working in the NHS are under immense pressure, both mentally and physically. How could successful design encourage stressed staff to take a breather?
It's often a matter of maximising available space. In one project we created a series of break out areas, to give A&E staff time out from their high-pressure ward. It was a matter of creating a quiet space, which could act as a physical, mental and emotional retreat. We created these areas out of recesses in the corridor, which had previously been used for linen storage. We transformed them into break out areas, with seating, hot drinks and a TV, so they had a chance to switch off.
What about the interplay between light and wellbeing?
Doctors and surgeons are often working in windowless rooms or operating theatres for long stretches of time, so it's important to expose them to natural light where possible. In one project we turned an outdoor seating area with pub benches and concrete slaps into a lush rooftop garden. Positioned next to the cafeteria, it enticed staff outside, where they could soak up daylight, rest and recuperate.
Hospitals are notoriously tricky to navigate. Does wayfinding have an important part to play when it comes to wellbeing?
Wayfinding is hugely important – if a patient struggles to find the right area, he or she will become stressed or irritated. That can then have a big impact on the appointment itself and any discussion with their medical professional, with potentially far reaching consequences. Appointments are infinitely more productive if the patients is relaxed, and not late because they got lost.
You mentioned that noise can have a corrosive impact on wellbeing. How would you tackle this?
Acoustics are fundamental, both to wellbeing and also privacy. For a start, on a practical and emotional level you need to ensure that a patient's medical information isn't leaking out of consultancy rooms and into the corridors.
Loud footsteps, reverberation and other noises can also be distracting and heighten stress. Footsteps can be particularly problematic in corridors and busy circulation spaces, like hospital entrances. One project in London addressed this issue by laying a magnetic flooring, which effectively took away the sound.
When it comes to reverberations, we use acoustic ceilings and panelling. The panelling can have a printed finish, which means it's also pleasant to look at – it becomes dual purpose.
What about hospital exteriors. Can the look of a building influence the way you feel?  
When refurbishing healthcare centres, we come across a lot of concrete, which is generally dark grey. Seeing it on a daily basis must affect the mindset of those working in the building, so we often look at re-cladding the concrete in bright colours, to give users a different perspective. Arriving to work at a colourful building lifts your mood, improving the way you feel about that place.
For this exterior 'facelift' we usually specify a range of products, from aluminium cladding to Trespa exterior panels. The latter are decorative laminate panels, which come in a huge range of colours, from bright red to blue, or even wood-effect.
Do you think measures like those you've described can go some way towards alleviating the increasing pressures on medical staff?
I think the interventions described will hopefully help medical staff relax more in high pressure, stressful situations. Acoustics, colour, light and space are all key elements when it comes to creating places where people feel comfortable.
Enjoyed this article? Find more wellbeing content here. 
---
Matt Spinks is Director at Johnson Design Partnership, a boutique architect's practice specialising in healthcare projects. JDP has completed 70 healthcare projects, ranging from dentists, to ward refurbs, GP practices, TB clinics, maternity wards, brain injury units and mental health care facilities.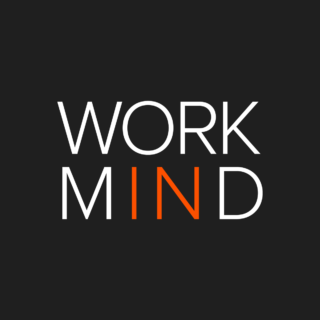 Work in Mind is a content platform designed to give a voice to thinkers, businesses, journalists and regulatory bodies in the field of healthy buildings.