We've all been there…. You roll out of bed in the morning, dreading going to work. Although you're happy with the job you're doing, for some reason you're not looking forward to going in. The employees? Well, that can't be it – we have great fun outside of work. The salary? I get paid a pretty good wage. Then you nail it. It's the building, the aesthetics, the bland interiors and exteriors that impact your mood.
The impact the built environment has on employee wellbeing is one of the most overlooked areas in terms of mental health.
In this article, I'll focus upon five areas relating to the built environment of the workplace, and how those areas can boost or buckle an employee's emotional wellbeing.
If you're not 100% satisfied with the work you're doing, the smallest of things can influence how happy you are from 9-5. For many people, the first thing you see when turning up at work can put you in a negative mood and that for some is the facade of your office building.
The impact of architecture
In the early 1980's, British architecture went through a phase of approaching design with a minimalist yet postmodern mindset. Particularly for office blocks, this all too often resulted in bland, high-rise buildings.
Granted, these office blocks did serve a purpose at the time – they gave a perceived glimpse into the urban future at a small cost for the companies who had bought the land at the time. But fast forward to now and these often-neglected buildings can lead to a sense of dread whenever you see them.
Indeed, studies confirm that architecture has the power to influence us psychologically.1
In 2011, neuroscientist Colin Ellard and author Charlies Montgomery invited people to walk through the urban landscape in New York, Mumbai and Berlin.
They were each fitted with bracelets that measured their skin conductivity, a measure of arousal, as well as smartphones so they could record their subjective responses. The participants had the most positive states of mind in green spaces, while open facades with doorways, window displays and activity had greater appeal than monotonous facades.2
Likewise, in their book Cognitive Architecture: Designing for How We Respond to the Built Environment, Sussman and Hollander argue that people are healthier when their environment contains a variety of independent shops, unique spaces and buildings, rather than generic, cement buildings and repetitive chain stores.3
Location, location, location
It's not solely the appearance of your office that can affect your welfare at work either. The location can have a big impact on how you feel day-to-day, for a number of reasons.
Firstly, if you work in a less than desirable location it's unlikely that you'll spend your breaks outside, thereby confining you to the four walls of your office all day.
A recent study corroborates this theory, with only 23% of the working population choosing to go outside on their lunch break.
Additional factors like having an outside view from your desk can seriously alter your overall wellbeing at the workplace. We're all guilty of looking out of the window at work, occasionally watching the world go by, but what if your view is of an office car park or simply uninspiring neighbouring buildings?
There's a common psychological concept in health and social care studies, called therapeutic landscapes, which suggests that 'healthy looking places' can induce calming feelings. If your office is surrounded by or immersed in this kind of environment, it can positively impact your wellbeing at work. If it isn't, it can go the other way…
Getting the light right
Of course, when it comes to wellbeing a building's interior is just as important as the exterior and surrounding area. Small but essential features, such as lighting and open space, can have a dramatic impact on the way someone feels at work.
Both the colour and the strength of lighting has the potential to influence wellbeing.
According to web-based platform Lighting for People, light intensity can affect how employees perceive the atmosphere of the workplace. Indeed, some studies suggest that a space with higher intensity lighting may be perceived as livelier and less tense and more pleasant.
Comfort is king
Good air quality (with healthy levels of CO2 and minimal dust) and circulation also have the potential to improve staff welfare in several ways. Not only will their physical health benefit, but they'll also be physically comfortable while working, which is arguably one of the most important wellbeing aspects for any employee. It may also stave off any hostile workplace debates about what temperature the air-con should be set at – something 2 out of 5 of us, are guilty of!
Morale-boosting modifications
Finally, office morale and general health can be improved when a business uniquely modifies the interior environment. No, I'm not talking about the revolutionary bean bags, or hammocks – even though they're incredibly comfy!
I'm talking here about in-office additions, such as football goals, basketball hoops, tables tennis, air hockey – basically any activity that get you out of your seat and forgetting about work for five minutes.
Ashley Ellis, Head of eCommerce at Assured Pharmacy, credits an improved company culture to the implementation of said activities. He says, "Simply by putting up a basketball hoop in the office, I've seen people getting out of their seats and talking to people who they haven't spoken to before. Not only am I seeing an increase in productivity, but also an increase in staff confidence."
Find more ways the built environment impacts your wellbeing here. 
---
Seb Burchell is outreach manager at the Assured Pharmacy, Group.
Foootnotes
1 Ricci, Natali, "The Psychological Impact of Architectural Design" (2018). CMC Senior Theses. 1767.https://scholarship.claremont.edu/cmc_theses/1767
2 Ellard, C., & Montgomery, C. (2011). Testing! Testing! A psychological study on city spaces and how they affect our bodies and minds. Retrieved October 3, 2017, from http://cdn.bmwguggenheimlab.org/TESTING_TESTING_BMW_GUGGENHEIM_LAB _2013_2.pdf
3 Sussman, A., & Hollander, J. B. (2015). Cognitive architecture: designing for how we respond to the built environment. New York: Routledge.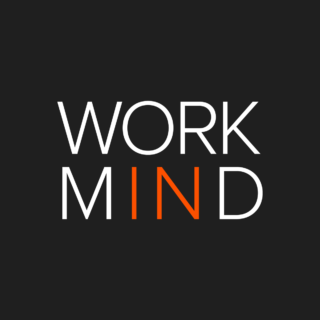 Work in Mind is a content platform designed to give a voice to thinkers, businesses, journalists and regulatory bodies in the field of healthy buildings.