The government has announced the biggest package of workplace reforms for more than 20 years to ensure the UK leads the world in meeting the challenges of the changing world of work.
Building on its commitment to promote high quality work, the new measures unveiled by the Business Secretary Greg Clark, will ensure workers can access fair and decent work as well as give businesses greater clarity on their obligations. The aim of the reforms is to cement the UK's status as a world leader in workers' rights now, and in the future, by addressing the opportunities and challenges of the gig economy and the changing world of work, and its impact on a modern economy.
The legislation includes:
Close a loophole by repealing the Swedish derogation – which currently allows agency workers to be employed on cheaper rates than permanent counterparts
Extend the right to a day one written statement of rights to workers, going further to include detail on rights such as eligibility for sick leave and pay and details of other types of paid leave, such as maternity and paternity leave
Quadruple maximum employment tribunal fines for employers who are demonstrated to have shown malice, spite or gross oversight from £5,000 to £20,000
Extend the holiday pay reference period from 12 to 52 weeks, ensuring those in seasonal or atypical roles get the paid time off they are entitled to
Lower the threshold required for a request to set up Information and Consultation arrangements from 10% to 2%
The government has also committed to legislate to improve the clarity of the employment status tests to reflect the reality of the modern working relationships.
Business Secretary Greg Clark commented: "The UK has a labour market of which we can be proud. We have the highest employment rate on record, increased participation amongst historically under-represent groups and wages growing at their fastest pace in almost a decade.
This success has been underpinned by policies and employment law which strikes an effective balance between flexibility and worker protections but the world of work is changing, bringing new opportunities for innovative businesses and new business models to flourish, creating jobs across the country and boosting our economy. With new opportunity also comes new challenges and that is why the government asked Matthew Taylor to carry out this first of a kind review, to ensure the UK continues to lead the world, through our modern Industrial Strategy, in supporting innovative businesses whilst ensuring workers have the rights they deserve. Today's largest upgrade in workers' rights in over a generation is a key part of building a labour market that continues to reward people for hard work, that celebrates good employers and is boosting productivity and earning potential across the UK."
Enjoyed this article? Find more workplace content here.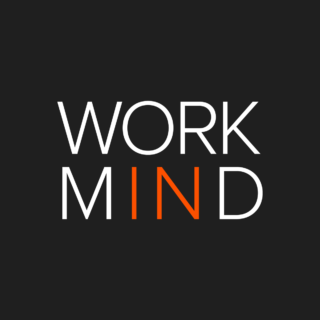 Work in Mind is a content platform designed to give a voice to thinkers, businesses, journalists and regulatory bodies in the field of healthy buildings.