As an architect and designer of workspace (both speculatively as 'CAT A' office, and for end users) I am very aware of the increasing focus on wellness in the workplace. My views on wellness comprise two conflicting strands of thought; the certification route and why it needs to improve; and the tension between this and the need for certification at all. Surely a sense of health and wellbeing should be intrinsic to all architectural design? Certification, unless handled correctly, has the potential to skew the agenda.
Wellness Certification in Workplace design
My experience is in this field is limited and that is for the simple fact that some clients don't yet see the value.  I welcome the growing industry that promotes wellness, publications such as Work In Mind are doing a fantastic job, but unless certification can manifest tangible benefits I find it hard to demonstrate its value to our clients.
The need for health and wellbeing is derived from the end user.  It is the client who represents the user's needs and must embrace a particular ethos to get best results. For many forward-thinking organisations this is inherent within their outlook and governance. But many need cajoling – can they be made to see the financial benefit?
The more research available the more designers can point to empirical facts to support the need for wellness. But I believe there is scope for a bit more lateral thinking. Could company healthcare insurance be linked to wellness certification? The higher the rating, the lower the premiums.
There are a currently two main certification routes – Fitwell and Well Certified – both of which are American in origin and not always suited to the British market.  What we need is a BRE certified route or better still a route to certification that seamlessly integrates both BREEAM and Wellness. A catch-all 'Better Building' approach.
The British Council for Offices published Wellness Matters this summer which examines the evidence base, the certification systems available now, and establishes a Roadmap for Wellness in the design, delivery and occupation of workplaces – one that doesn't necessarily depend on applying for any certification at all. Until the BRE catches up I will be encouraging my clients to use the BCO Roadmap.
The Need for Wellness
As architects we're taught that the very essence of architecture is to create spaces and places that enrich the mind, body and soul. I believe this to be true of all forms of architecture. Spaces should have a positive effect on the physical and mental wellbeing of the occupant. Commercial constraints and lack of incentive limit the amount spent on wellness but that doesn't mean a non-certified building is a wellness failure.  The best indicator of worker (and therefore workplace) satisfaction must surely be a sense of community, belonging, and contribution to a worthwhile venture.
Our project at The Forge for Craft Central is a good example of this.  A new space for artists and craftspeople on the Isle of Dogs, The Forge comprises seventy self-contained, interconnected studios all under one roof. And what a roof! A grade II listed structure that was originally used by the shipbuilding industry that once dominated this part of London.
The design was commissioned by the end user, it was no speculative build. Community and wellbeing are intrinsic to the design as they are central to the ethos of the organisation. The artists and craftspeople working there are always popping next door to have a chat and share ideas, and Craft Central have extended their reach into the community by hosting events for local people.
Not within the original brief, but something we felt would be essential to the success of the venture, is the shared central space – complete with tiered seating / performance / display area – that has provided a central heart to the artistic community. This is not a scheme that has been 'greenwashed' to make it appear healthy. There is an essential nature to the work carried out here; one which echoes the building's heritage as a place where things were made. That connection, the continuity of those that worked before, has an intangible but incredibly positive impact on those that work there now. A very healthy working environment.
It is the brief, the programme and the layering of new and old which creates a new home for the arts that just seems to work. I haven't yet seen a credit on a scoresheet that captures this spirit; of architecture making sense of things.
Perhaps I'm oversimplifying to make my point. I do believe that there is space for acknowledging wellness, and unlike Craft Central, some businesses need to be led along that path. Perhaps guidance such as the BCO Roadmap is enough for now.
Enjoyed this article? Find more content on wellbeing here.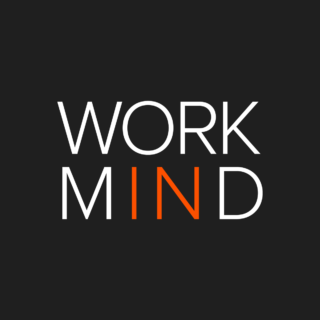 Work in Mind is a content platform designed to give a voice to thinkers, businesses, journalists and regulatory bodies in the field of healthy buildings.