It is highly likely that, at some point, an employer will employ an individual who is either suffering from poor mental health or will develop a mental health condition as time goes on.
According to a major study into workplace wellbeing by the mental health charity Mind.
48% of all people surveyed had experienced a mental health problem in their current job.
Mental ill health can take many forms, ranging from stress, anxiety and depression to rarer diagnoses such as schizophrenia and bipolar disorder.
It is important to remember, however, that employees with a mental illness can continue to be a valued and productive member of their team provided they receive the necessary support and guidance.
According to research by the CBI, 63% of businesses see workplace health and wellbeing as an important issue. So how can businesses keep their staff's mental health in good shape and how can they help staff when it does become a concern?
Identify the signs
Employers can help encourage the positive mental health of their workforce by putting procedures in place which monitor their working environments and behaviours. It's highly advisable for all managers to be fully trained on identifying signs that an employee could be showing symptoms of stress or mental illness, and for them to maintain an open-door policy that allows employees to discuss any concerns they have.
Offer free support
Further assistance could also be sought from Employee Assistance Programmes (EAPs), which are usually provided by third-party companies and offer free 24-hour support, counselling and advice to employees through various mediums. In addition, the creation of a mental health wellness action plan may assist the employee.
Explore additional options
If it is identified that an employee is suffering from mental ill health employers should also aim to conduct an initial meeting with the individual, to explore any additional support the company could provide.
Keep lines of communication open
Absence from work due to mental health problems is common – the HSE Labour Force Survey revealed that 12.5million working days were lost to stress in 2016/17. During any absence, it's vital for communication to be maintained between the employee and their line manager. Importantly, though, the method and frequency of the contact should be agreed at the start of the absence.
Consider a phased return
This contact will help the employer keep updated on the employee's condition and will enable discussion on ways in which their return to work could be facilitated. This could include a phased return where the employee comes back to work on reduced hours, or reduced responsibility, for a temporary period, while the employer keeps track of their progress.
Offer flexibility
A mental illness can be considered a disability under the Equality Act 2010, placing an obligation on employers to make 'reasonable adjustments' to the working environments of the employee.
Therefore, employers should explore options that could assist the employee in their role, such as changing their working patterns, considering part-time working or appointing a 'buddy' or 'mentor' to provide the employee with additional daily support. Regular reviews should be conducted into any changes made to confirm their effectiveness.
Enjoyed this article? Find other health-related articles here. 
---
David Price is CEO of Health Assured: the UK and Ireland's most trusted health and wellbeing network. David advises employers daily on how to encourage and develop a healthy workplace, whilst outlining best practice guidance on how to combat and control workplace stress.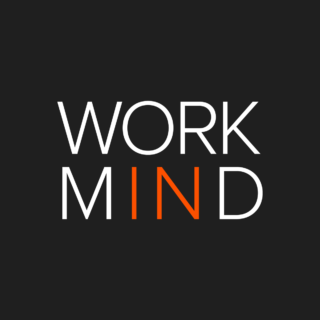 Work in Mind is a content platform designed to give a voice to thinkers, businesses, journalists and regulatory bodies in the field of healthy buildings.