The All Party Parliamentary Group (APPG) for Healthy Homes and Buildings has undertaken a significant consultation exercise with nearly 80 contributions from academia, housebuilders, and various federations and interest groups.
In October 2018 they published a White Paper containing their findings and recommendations.
They make three overarching recommendations:
Government needs to establish a cross-departmental committee for health and buildings to champion change; recognising the interaction between buildings, health, education and the economy.
Grow the research and evidence base, starting with a focus on housing and schools, to develop a clear case for further Government action on standards for new build.
Make the renovation of current housing stock an infrastructure priority and develop plans for retrofitting that takes a holistic approach to maximising health and wellbeing.
Let's take a quick look at these recommendations, the potential pitfalls and best opportunities to make progress.
Championing Change
Finding ways for government departments to work together is one of the great challenges.  It is so much easier to talk nicely about holistic and collaborative working than it is to actually do it and of course the members of the All Party Parliamentary Group will know this better than anyone.
So, they have made a number of highly sensible recommendations designed to make change happen, including: proposals for a consistent standard across the four nations of the UK, more join-up between central and local government, the establishment of an inter-departmental committee to focus on health and wellbeing in existing and future housing provision and more research to support an evidence-based case to Government.
The White Paper points to NHS England's 'Healthy New Towns' initiative as a possible demonstrator projects for making this change. There are 10 demonstrator sites in this initiative and whilst work started in 2017 there may be some good opportunities to include schools and housing stock within these projects.
Gathering Evidence and Undertaking Research
The White Paper argues that housing and schools should be the initial priority areas for further research and Government action on standards for new build and there is a strong case to be made for health and wellbeing to be at the forefront of design for both.
However, it's also worth pointing out that workplaces play an important place in our lives; we spend 50% of our waking hours on a working day at work and, on average 1/5 of our lives are spent there.
So we would argue that if there is a case to be made for consistent "healthy buildings standard" this should, from the outset, include workplaces.
The White Paper does acknowledge that part of the reason for its focus is that most of the evidence they received was from those concerned with domestic dwellings. So there is a real opportunity for those of us interested in changing workplaces for the better to engage with this APPG.
Prioritising Renovation Standards
The White Paper points out that 85% of current housing stock will still be in use in 2050 and so improvements to the overall standard of housing will be very slow if changes are only made to new builds.
Of course, the challenge here is that responsibility for housing renovation is widely dispersed but the White Paper flags the Private Rented Sector as being an area for focus. A national landlord licencing scheme is one solution put forward, which should include a requirement for homes to meet the Decent Homes Standard.
Without wishing to sound like a stuck record, we'd suggest that renovation of workplaces should be included at this stage, not later. There's plenty of evidence to indicate a strong link between healthy workplaces and worker productivity and in a perfect world, this would be all the incentive needed to improve the quality of all our workplaces. However, as with
housing, landlords are often responsible for renovation and employers often rent rather than own buildings.  Change for the better would be supported by having a standard in place to ensure that any work on workplaces had people front and centre. Let's keep Work in Mind.
If you'd like to read the White Paper in full (it's only 23 pages long so not too off-putting) then you can find it here.
Enjoyed this article? Find more articles on healthy buildings here.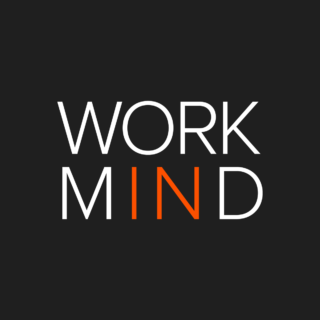 Work in Mind is a content platform designed to give a voice to thinkers, businesses, journalists and regulatory bodies in the field of healthy buildings.