In a study that we believe is the first of its kind in the world, the entire floor of a working office building at BRE – and the 40 people occupying that floor – are the focus of wide-ranging testing and monitoring before-and-after the office is refurbished.
BRE is one of the world's leading building science centres and is now working in partnership with Oliver Heath Design and ten industry innovation partners, in a two-and-a-half year project entitled The Biophilic Office.
The impact of nature
Previous research has shown that being in a natural environment, or even viewing depictions of nature, can have a positive impact on people's wellbeing. But the fact that we spend the great majority of our lives in buildings isolates us from its beneficial effects.
Biophilic design is about bringing us back into contact with nature. It is not just about incorporating plants – although that is often a factor – but also making use of natural materials and textures, colour variations, lighting and daylight, personalised workspaces, views, refuge spaces and much more.
Gathering the evidence
Whilst there are a number of innovative new office buildings now being designed around their occupants' health needs, this is not the reality for the great majority of office workers. They work in existing buildings, the owners of which have limited budgets and a need to ensure a return on investment. Hard evidence for the benefits of biophilic design is needed if they are to be convinced of the value of investing in refurbishments that prioritise the wellbeing of building users.
The partners in The Biophilic Office project:
The subject of the refurbishment is an office building on the BRE campus site at Watford. It has a mainly cellular layout with some open plan space and is typical of office buildings up and down the UK and in many parts of the world.
The space will be refurbished early in 2019. Prior to that – throughout 2018 – office conditions are being extensively monitored and the occupants' wellbeing investigated. This will be continued for a year after refurbishment, giving comparable before-and-after data.
Early findings and initial designs
Initial investigations of the quality of the indoor environment – factors such as lighting, temperature, CO2 and VOC levels, relative humidity and acoustics – found that whilst lighting is poor in some areas of the building, in general, these issues are within prescribed levels. When asked about office conditions, however, most occupants rated the look and feel of their office as 'Poor', and 67% reported that they would not really want to show clients or colleagues around.
Other aspects of wellbeing being currently monitored include fitness, ability to concentrate and stress levels. Occupants have been given wearable technology to monitor heart rate, activity levels and sleep patterns.
The project's design partner – Oliver Heath Design – has consulted with occupants on their current working conditions, comfort needs and business requirements. Based on this, and findings reported in other reports on the building's working conditions, they are designing areas with different biophilic design approaches, so that a wide range of design features can be investigated
Promoting biophilic design
The evidence from the before-and-after monitoring of the office and its occupants will be widely publicised to help ensure that health and wellbeing, through biophilic design, becomes a routine element of office refurbishment.  The project also has a number of dissemination partners, which include professional bodies such as CIBSE and RICS.
Enjoyed this article? Find more articles on design here. 
---
Work in Mind is an official Dissemination Partner for BRE's research project The Biophilic Office.
Simon Guy is the communications lead at BRE working on The Biophilic Office project alongside Oliver Heath Design and ten innovation partners. He has a background in sustainable construction in a range of roles at BRE.
*Featured Image Credit: Oliver Heath Design
For more information and to keep in touch with the project go to www.bregroup.com/biophilic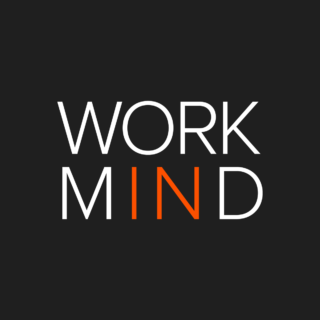 Work in Mind is a content platform designed to give a voice to thinkers, businesses, journalists and regulatory bodies in the field of healthy buildings.