We're surrounded by buildings all the time, but how do they affect our physical and mental health?
From Dickensian slums to high-rise towers, and infirmary tents to modernist sanatoriums, a new, free exhibition at the Wellcome Collection – Living with Buildings – charts how architects, planners and designers have impacted the health and wellbeing of communities and individuals.
Featuring buildings designed by Lubetkin, Goldfinger and Aalto, and the work of artists including Camille Pissarro, Andreas Gursky and Giles Round, it considers how the built environment reflects wider priorities in politics and society.
Living in post-war Britain
In a world where people increasingly live in metropolitan areas and spend more time than ever indoors, 'Living with Buildings' examines early intentions to build a modern and healthy way of living in post-war Britain. By way of example, the exhibition includes works by Rachel Whiteread and Shona Illingworth that examine the impact that later disrepair and demolition has on communities.
A scale model of a 1930s hospital demonstrates the design principles that have continued to inspire modern hospitals and other therapeutic spaces, in contrast to earlier smallpox tents and small cottage infirmaries. The exhibition shows archive photographs and footage of experimental health clinics in Peckham and Finsbury, reflecting on attempts to improve the health and living conditions of London's residents, with a focus on community and prevention.
The Built environment reflects wider priorities in politics and society
Plans and photographs of internationally renowned architect Alvar Aalto's sanatorium in Paimio, Finland, show how he was guided by clinical need and the requirements of tuberculosis patients. One of the earliest examples of functional building design, it was considered a medical instrument in and of itself. Artist Giles Round draws on the colours used in Aalto's sanatorium, as well as 20th-century factory guidance in a new commission throughout the gallery exploring how colour and light influences mood and wellbeing.
Architectural models of Maggie's Centres from across the UK also show the importance of environment for healing, with each unique building designed to create a supportive space for those living with cancer.
Wellcome Collection's Gallery 2 is devoted to a major commission, containing a mobile health clinic built at full scale. Designed for Doctors of the World by Rogers Stirk Harbour + Partners with BuroHappold and ChapmanBDSP, the Global Clinic demonstrates how architecture can respond to a worldwide issue in health today. Visitors will have the opportunity to see the first complete version of the Global Clinic in the gallery, which will be deployed for use in a location where it is needed immediately following its presentation at Wellcome Collection.
A new book by Iain Sinclair, inspired by the exhibition, is published by Wellcome Collection and Profile Books. In 'Living with Buildings and Walking with Ghosts', Sinclair embarks on a series of journeys – through London, Mexico, Marseilles and the Outer Hebrides – to explore the conflicted relationships between sickness and structure.
Living with Buildings is on now, find out more here. 
4 October 2018—3 March 2019
Enjoyed this article? How about reading more of our articles on healthy buildings and workplace wellbeing here.
---
Image credit: Living with Buildings exhibition, Thomas SG Farnetti. Source: Wellcome Collection. CC BY-NC.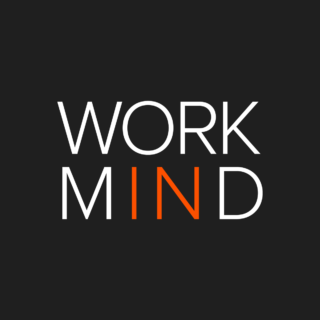 Work in Mind is a content platform designed to give a voice to thinkers, businesses, journalists and regulatory bodies in the field of healthy buildings.