The Business Case for Healthy Buildings: Insights from Early Adopters is a new report from the Urban Land Institute.
The report documents how real estate leaders worldwide are 'increasingly seeking to create environments that support healthy lifestyles in both workspaces and homes'.
"From Los Angeles to London and beyond, developers, investors, building owners and managers, and leasing firms for office, mixed-use, and residential projects are looking to learn from the early adopters and promote the next generation of high-performing buildings focused on health and wellness," says the report, which was produced through ULI's Building Healthy Places initiative.
Established in 1936, the Urban Land Institute has more than 40,000 members worldwide representing all aspects of land use and development disciplines.  The report's authors say this particular initiative 'leverages the power of ULI's global networks to shape projects and places in ways that improve the health of people and communities'.
It cites a variety of research that supports building healthy places, including ULI's Building Healthy Places Toolkit, which provides recommendations for promoting health in real estate design and development; ULI's Building for Wellness: The Business Case, which explores the value proposition for healthy buildings; CBRE's Wellness in the Workplace: Unlocking Future Performance report, which examines healthy workplaces from the standpoint of building design and construction, office management strategies, and office programming; and Harvard University's The 9 Foundations of a Healthy Building, which looks at the connection between health, productivity and building design.
The report provides an overview of building standards for wellness that are being obtained with more regularity by developers seeking to distinguish their projects – Fitwel, which originated as a certification for federal buildings in the U.S. and is now available to the private sector in 22 countries; and the WELL building standard, pioneered by Delos several years ago and which has expanded to nearly 900 projects in 34 countries.
The Business Case for Healthy Buildings features four case studies of developments built for health and wellness, including the value achieved by the investment:
CBRE's offices in Toronto and Vancouver — Key features include daylight/circadian lighting, ventilation/air quality, collaborative space, active staircase, sit/stand desks. Value added: greater employee satisfaction, recruitment and retention; and enhanced landlord/tenant partnerships. In these WELL-certified offices, the total employee turnover rate has fallen by almost a third and the hiring rate for new talent has doubled.
Arup's Boston office – Key features include daylight/circadian lighting, ventilation/air quality, collaborative space, sit/stand desks. Value added: improved productivity, attitude, collaboration and social cohesion among employees.
Hollywood Proper Residences, Hollywood, California – Key features include daylight/extensive glazing, ventilation/air quality, noise abatement, biophilic design, and natural materials. Value added: 80 percent leased six months after opening, top-of-market rents
Genentech Building 34 – The Hub, San Francisco – Key features include daylight/extensive glazing, ventilation/air quality, primary health care center, active staircase, marketplace services, and a Zen garden. Value added: Growing use of healthy building services, improved recruitment and retention, higher employee engagement and satisfaction.
While interest continues to grow in building for wellness, the report notes that the certification movement is still evolving, due to uncertainties such as a lack of general clarity on total costs; whether certification definitively results in higher rents and lower vacancy rates; lease complications; and potential liability.
Enjoyed this article? Why find out about the business case for healthy buildings here?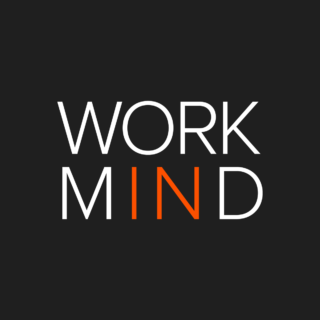 Work in Mind is a content platform designed to give a voice to thinkers, businesses, journalists and regulatory bodies in the field of healthy buildings.