The Middle East region is taking a leading role in driving growth and adoption of the WELL Building Standard (WELL) globally with a 24-fold increase in WELL adoption over the last 19 months, reports the International WELL Building Institute (IWBI).
WELL, a globally recognised roadmap for creating and certifying spaces that advance health and well-being, has been adopted throughout the Middle East by projects in sectors ranging from regional public sector, educational and governmental entities to real estate developers, financial institutions and management companies.
To date, IWBI reports that more than 500 million square feet of real estate are enrolled in WELL programs across 16 countries, including the United Arab Emirates (UAE), Afghanistan, Bahrain, Iran, Iraq, Israel, Jordan, Kuwait, Lebanon, Oman, Palestine, Qatar, Saudi Arabia, Syria, Turkey and Yemen – a doubling in the number of countries represented.
"Ever since the WELL Standard first took hold in the Middle East, we have seen incredible increases in demand year-over-year for WELL's evidence-based strategies that support the physical and mental health of organisations' most valuable asset – people," said IWBI Founder Paul Scialla. "The commitments made by companies and public sector organisations across the region to prioritise the health, safety and well-being of their people is an inspiration to us all and demonstrates outstanding leadership, while proving that investments in health strategies can spark enhanced performance and increased financial returns."
According to IWBI, recent uptake in the Middle East has contributed to overall WELL adoption, which now stands at more than 42,000 projects encompassing nearly 4.8 billion square feet of real estate in 127 countries. In particular, the WELL Health-Safety Rating, a framework for driving resilience into the centre of business policies and operational plans through facility operations and management, has sparked considerable demand across the region that is being led by the UAE.
In a public sector-leading push, the UAE Prime Minister's Office has achieved the WELL Health-Safety Rating for its Dubai office. This follows the office's achievement of WELL Certification at the Platinum level, the first in the region to be certified through IWBI's WELL v2 pilot and the first WELL Certified government ministry office in the world.
Private sector organisations are also leading the way in the region:
Abu Dhabi National Oil Company (ADNOC) achieved the WELL Health-Safety Rating for eight buildings, including its headquarters which stands at 1,915,975 square feet.
In 2023, Nakheel enrolled all 10 of their own offices in the rating. In late 2022, Nakheel Community Management was awarded the WELL Health-Safety Rating for 365 buildings, making it the first management company in the UAE to achieve the rating across its portfolio.
Mubadala Investment Company, an IWBI member, is the first company in the UAE and the broader region to enrol in IWBI's WELL at scale program, which enables organisations to measure and improve organizational health performance and its impact across all locations. Five UAE locations will deploy WELL strategies to advance health and well-being for employees, tenants and investors.
Majid Al Futtaim (MAF) achieved the WELL Health-Safety Rating for all of its 11 offices in 2022, including Towers 1 and 2 and its 363,000-square-foot Dubai-based headquarters. It also enrolled all 29 malls across the Middle East and North Africa in the WELL Health-Safety Rating, marking the region's largest retail enrolment.
Consistently valuing its tenants, the nearly 1.1 million square-foot ICD Brookfield Place in Dubai has achieved and renewed the WELL Health-Safety Rating for three years.
Merex Investment has achieved the WELL Health-Safety Rating for all its retail mall destinations, including JBR and City Walk.
Emaar Community Management, the management company of EMAAR, a global property developer and one of the world's largest real estate companies, achieved the WELL Health-Safety Rating for 218 buildings across Dubai in 2022.
……..
Work in Mind regularly publishes articles and content about the WELL Building Standard – follow the links for more.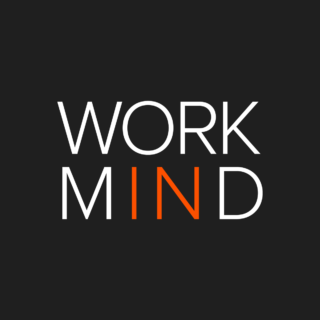 Work in Mind is a content platform designed to give a voice to thinkers, businesses, journalists and regulatory bodies in the field of healthy buildings.