Canada's first ever four-day workweek pilot program concluded with a 100 per cent success rate, meaning that all 41 participating companies will continue with the reduced work week post-trial. Highlights from the study point to both employee and employer satisfaction during the shorter workweek, along with revenue increases and burnout reductions.
The study was conducted in partnership with Boston College, non-profit advocacy group 4 Day Week Global, and Joe O'Connor, who designed the world's first pilot program in Ireland in 202 and has since been part of global trials in both the US and UK.
A variety of companies and sectors took part in the Canadian study, including areas such as public relations and tech, in an attempt to model what success can look like in different areas. To help with the transition, Canadian-based Work Time Reduction Center of Excellence (WTR-CoE), provided companies with a variety of tools through customised end-to-end consultancy support.
Highlights from the study
Revenue increased by 15% over the course of the trial, demonstrating that these are growing and successful companies
Working hours: Reduced from an average of 38 to less than 33 over 12 months
Work intensity: Reduced by 2%. Companies achieved work time reduction through organisational redesign rather than speed-up
Burnout: Reduced by 17%
Mental health: Improved by 17%
Physical health: Improved by 12%
Life satisfaction: Increased by 16%
Work-life balance: Improved by 35%
Along with the measured statistics, many organisations were overwhelmingly happy with the results. "Our four-day work week trial was a resounding success with employees sharing an amazing 51% increase in time spent doing what matters most and a 42% increase in work-life balance," says Matt Juniper Associate Partner and General Manager, PRAXIS.
"As a business owner, it has been impactful to see employee satisfaction increase while simultaneously seeing a 25% reduction in time taken off for personal and sick days and 15% less time spent on internal and administrative tasks."
What's next for the 4-day workweek?
It's hard to know exactly what's in store for the future of the four-day work week. To many, shorter working hours sound like a dream – after all, who doesn't love a 3-day weekend? A study from Hays on the UK's four-day workweek pilot program saw 'overwhelmingly positive results', with 71 per cent of employees in the trial reporting lower levels of burnout. Another pilot study by Autonomy found that 92 per cent of companies in the trial continued with the four-day week after the trial ended.
Although, that's not to say that every participating company was thrilled, or that the four-day work week is manageable for every sector. A follow-up report from the BBC highlighted the fact that the reduced hours actually increased the amount of employee stress. Feedback from sectors such as industrial suppliers, customer-facing roles, and smaller agencies struggled to manage workloads in a shorter amount of time.
Abigail Marks, professor of the future of work at Newcastle University Business School, believes that the real sweet spot for workloads is actually in the length of the days worked rather than the number of days worked: "Without reducing the intensity of workloads and tackling overworking more broadly, a mass scale four-day week risks intensifying already intense workloads," she says. "A six-hour workday may be more effective than a four-day week among organisations that are able to do so."
Four-day workweek or six-hour workdays? The shift in working patterns will be one to watch.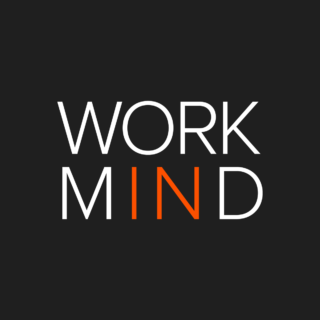 Work in Mind is a content platform designed to give a voice to thinkers, businesses, journalists and regulatory bodies in the field of healthy buildings.