Employees in London only spend 2.3 days per week in the office, according to Centre for Cities' latest report. London businesses are increasingly concerned about the unknown impacts of WFH policies on business and the wider economy.
The study surveyed 550 central London workers, focusing on how employees are divvying up their workdays. Now, only 59% of employee time is spent in the office compared to January 2020.
Agglomeration Economies
Report authors cite agglomeration as the key to London's economic success. Agglomeration is the concentration of high-intensity, high-productivity spaces, enabling the fast-paced development of creativity and innovation.
With agglomeration promoting London's economic landscape, Centre for Cities emphasises the high-risk nature of removing face-to-face working. Removing in-person workplace aspects has the potential to cause productivity-related economic impacts, further disrupting wage and career patterns.
Evidence is unclear whether hybrid working is able to facilitate the benefits of agglomeration. The report's lead author, Paul Swinney, is clear that there are benefits to both hybrid and office-based working, but we need to be clear on where workers are best suited before implementing long-term policy.
Paul Swinney said: "We need to be careful that we don't rush into setting lots of policies in the short-term that then cause problems in terms of trying to unpick in the longer term"
Encouraging the Return to Office
While a mass switch to working from home hasn't come to pass, the clear short-term benefits of increased flexibility have driven its popularity. Centre for Cities' report stresses the urgency of preventing flexibility from taking priority over the proven long-term benefits of face-to-face interaction.
Ultimately, there is a call for more research on the economic impact of hybrid working to enable managers to make informed decisions which balance long-term prosperity with employee welfare. With changing workforce expectations, managers and policymakers are deemed vital to protecting both workforce satisfaction and economic growth – crucially avoiding rushed decisions.
Recommended Changes
The report calls on policymakers to implement the necessary changes to protect both London's (and consequently the wider UK) economy and employees work-life balance. Specific recommendations made to the Mayor of London included:
Reduce public transport fares, especially peak-time prices
Maintain public transport service levels
Mobilise more research into the impacts of hybrid working
Encourage growth through balance of residential and commercial space
Public awareness campaigns outlining the benefits of utilising office space
Whether our offices are in London or further afoot, the report shows it's time we take a closer look at the impacts of our work life evolution, before setting our policies in place.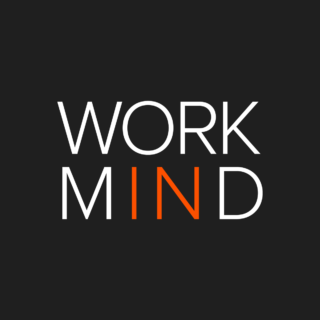 Work in Mind is a content platform designed to give a voice to thinkers, businesses, journalists and regulatory bodies in the field of healthy buildings.