As of 1st February the International WELL Building Institute (IWBI), the world's leading organisation focused on deploying people-first places to advance a global culture of health, announced the beginning of a year-long awareness campaign that demonstrates the return on investment and other financial advantages of healthy buildings and organisations.
Complimenting the announcement, IWBI also shared a comprehensive research review that summarises the major findings of nearly 60 independent studies. Investing in Health Pays Back: The Growing Research Behind the Business Case for Healthy Buildings and Healthy Organizations includes research led by Massachusetts Institute of Technology (MIT), Harvard's T.H. Chan School of Public Health, Wharton School at the University of Pennsylvania, Pacific Northwest National Laboratory, University of Colorado-Boulder and many others.
Highlights from the review show that investing in health strategies increase overall wellbeing as well as productivity rates, with results showing:
Research that tied higher ventilation rates to an 8% uptick in employee performance.
A new peer-reviewed study that connected WELL Certification to a 28% improvement in overall satisfaction with the workplace.
10% increase in overall perceived mental health
"Buildings – the places where each of us spends roughly 90% of our lives – must be at the heart of the solution to foster wellness and deliver positive health outcomes at scale, not to mention the many economic benefits for organizations implementing these science-backed strategies," said Dr. Richard Carmona, 17th Surgeon General of the United States, in the report.
'Investing in health pays back'
By investing in healthier buildings, you are investing in your company's future on multiple levels; one of employee wellbeing and another of financial return. MIT research showed that buildings that were healthy certified, like with a WELL standard, had rents that were 7.7% higher per square foot than buildings with no certification.
The Pacific Northwest National Laboratory also found that healthy, high-performing buildings we were $115 per square foot in a 10-year Net Present Value (NPV). One case study even demonstrated a 300% return on investment for workplace wellbeing programs.
After reviewing nearly 60 independent studies, the IWBI's case is clear to see: it's time to start investing in better buildings for healthier workplaces.
"For years, our community has been asking for a definitive resource that articulates the ROI for investing in healthy buildings and organizations," said Rachel Hodgdon, President and CEO, IWBI. "We've answered the call with this compilation of nearly 60 peer-reviewed and other leading studies from many of the most reputable research organizations in the world."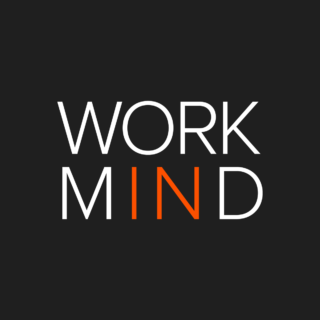 Work in Mind is a content platform designed to give a voice to thinkers, businesses, journalists and regulatory bodies in the field of healthy buildings.