In this article, Sarah Payne, Head of Design at Kerr Office Group highlights the extreme need for neurodiverse office design. It will explore where how traditional design falls short for a neurodiverse workforce and how we can make sure that everyone is welcomed, included, and has a sense of belonging. 
2022 saw a sharp increase in neurodivergent employees entering the workplace. Whilst more neurodiverse conditions are recognised in Gen Z than any generation before, it's now recognised that neurodivergent thinking within your workforce can result in fresh thinking and innovative solutions. Yet, while organisations are integrating a neurodiverse workforce within their offices, they are failing to adapt their offices to their neurodiverse needs.
Office design plays a vital role in individual productivity, comfort, and wellbeing whilst in that environment. Traditional workspaces are often designed according to the needs of neurotypical colleagues, suiting their ways of working. A neurodivergent individual may not thrive in such an environment, as they are often over or under-stimulated by physical office design properties such as lighting, colour, noise and temperature. So, how neurodiverse is your office design?
Here at Kerr Office Group, we base our neurodiverse design on the blueprint of the space after understanding its spatial elements – where the natural light is most prominent and areas prone to loud noises. Mapping these elements out in the blueprint gives us a visual representation of them, allowing us to integrate neurodiverse design considerations into the plan. Office design should cater to a variety of neurodiverse employees as some may need low-stimulus environments, while others may need the opposite.
Here we consider key considerations to keep in mind to ensure your workspace design is accessible for your neurodiverse colleagues. These are based on several neurodiverse design principles our Head of Design, Sarah Payne, works through whenever considering a new workspace fit out.
"Neurodiverse offices need to be designed with purpose and intent. Providing a degree of controllability to the design elements allows us to design workspaces suited for all neurodiverse needs," said Alex Kerr, Chief Executive Officer, Kerr Office Group.
Diverse Office Spaces
Since neurodiverse employees differ in their stimulation cues, ways of working and triggers, a variety of areas should be designed to cater to each of these. Quiet working areas for focused working without the confines of a closed room or total isolation can be calming. Conversely, accommodating super minimal hyper-focus rooms that allow employees to work in isolation in an environment that minimises all distractions can be beneficial for some.
Incorporating white noise, thermal lighting and minimalist furnishings can make this a high-concentration, low-stimulation zone. We also suggest having places to pause, and open areas with comfortable seating in a social environment for employees to take breaks, decompress and recharge. Providing defined pathways or circulation paths can bring patterned movements to your workspace. Neurodiverse employees often need regular patterns during the workday, sequences they are familiar with and are accustomed to can help feelings of security and confidence. These paths should be fixed and take them around different workspaces in a routine manner. They should be well-lit, include signage and have a contrasting colour compared to the rest of the office.
Lighting
How your office is lit plays a major role in making it accessible for those identifying as neurodiverse. Diffused light should be used and we highly recommend controllable lighting in workspaces to suit unique neurodiverse needs. Lighting should be adaptable for different tasks, allowing colleagues to adjust it depending on the level of concentration needed or their current mood. Varied light temperatures from warm to cool white are ideal.
Colour and Patterns
Office spaces can cater to neurodiverse needs by avoiding visually jarring and eccentric patterns. Loud colours and flashy décor walls, while suitable, and often enjoyable, for neurotypical employees, can be detrimental for neurodiverse employees. It can severely hamper their ways of working and comfort levels. We always recommend visually dampening the offices, making use of off-white surfaces to reduce light reflections and glares on screens, muted tones and patterns around the office, especially behind workstations is a must. Neutral and warm colour schemes do well with neurodiverse employees and help them feel at ease.
Stimming Elements
Stimming, short for self-stimulating behaviours is common among neurodiverse individuals, especially those with autism. These are repetitive body movements like tapping feet, finger flicking and more. It helps to manage their emotions, allowing them to calm down during feelings of anxiety, fear or excitement. Neurodiverse office design should provide spaces and materials to support these mannerisms. Having rocking chairs or medicine balls to sit on, desk objects like rubber band balls in the general workspace, or specially designed wellness spaces is a game changer for neurodiverse employees.
Making your workspace design neurodiverse is a necessity in 2023. Your organisation should try to provide different design permutations for your neurodiverse staff, which would involve understanding their needs and work styles. After all, it is not just your office, but your office design that needs to be inclusive.
---
As Head of Design at Kerr Office Group, Sarah and her team have fostered a design philosophy within the business that seeks to support the health, wellbeing, productivity and retention of clients and their teams. As recruitment becomes a growing concern for businesses globally, Sarah's expertise is helping clients to realise their own growth ambitions by delivering outstanding work environments that improve working lives.
Sarah's 10 years of experience have made her expertly skilled in office design, turnkey solutions, sustainability in operations, and the role of office design in driving company culture and colleague well-being. Sarah is a firm believer in reflecting the best practice consultancy the company offers and this has led to an ongoing cultural review of the Kerr culture post-pandemic, looking to refresh and renew the company values and EVP intentionally, to both engage existing colleagues, whilst attracting the talent needed for future growth.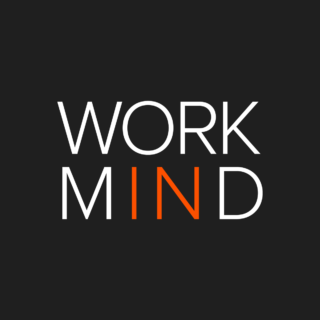 Work in Mind is a content platform designed to give a voice to thinkers, businesses, journalists and regulatory bodies in the field of healthy buildings.