The Center for Green Schools at the U.S. Green Building Council (USGBC) shared a new report which found that school districts are using the majority of funding from last year's American Rescue Plan (ARP) to update air filtration systems and heating and cooling systems over other facility improvements.
The ARP is Federal aid for schools provided with the intention of addressing backlog caused by the COVID19 pandemic while also improving conditions to halt the spread of the virus.
Importance of air filtration second only to staff
The report assessed 5,004 different school districts' expenditures for the American Rescue Plan Elementary and Secondary School Emergency Relief funs (ARP-ESSER or ESSER III) sourced from Burbio data service. After analysing infrastructure funding categories, it was found that air filtration/HVAC came second in district spending, only behind staffing costs, at $5.5 billion.
Other categories analysed for spending showed $2.6 billion planned for repairing or improving school facilities, $271 million for upgrading doors, roofs, and windows, and almost $11 million for UV lighting for disease mitigation. Approximately $260,000 will be spent per school in air filtration/HVAC categories and repairs. The difference between spending on air filtration demonstrates the importance of air quality in creating healthy environments, and its impact on things like cognitive function and health.
Key findings from the report
Spending plans from schools in all 50 states in the US and the District of Columbia were analysed, along with interviews from three school districts regarding their plans on spending ESSER III funds allocated by the ARP. Key findings include:
Small districts intended to spend the highest percentage of their total allocation—on average 30%—while large districts planned to spend the least—on average 22%—of the 2,379 school districts that planned to use any ESSER III cash on infrastructure.
In comparison to their larger counterparts, small and medium-sized districts (those with 20 or fewer schools) regularly reported higher spending on facilities categories.
Most districts that intended to invest in air filtration/HVAC also indicated plans to spend in at least one other facilities category, showing a layered strategy to managing COVID at the building infrastructure level.
The district interviewees emphasised the significance of having federal funding to invest in pricey HVAC infrastructure projects that would otherwise be postponed or dealt with in stages.
District interviewees noted that where HVAC upgrades were made in their schools, they were able to keep energy usage and costs to a minimum compared to schools with outdated systems. Similarly, interviewees reported positive results from spending in other facilities categories to reduce the spread of COVID
Case studies reveal district motivations
Case studies provided by the report examine the motivations and decision-making factors behind some of the trends, such as what results schools have seen from their investments and obstacles faced during the process. Findings include:
Federal funding was "significant, but not enough." Some of the directors of facilities, like Leisl Ashby of Wicomico County Public Schools, noted that the funding helped to make significant positive changes on the right path, but was not sufficient to get schools "where [they] would like to be on the facilities front."
Many districts struggled to meet deadlines from the original ESSER allocations, noting that they were not conducive to major construction projects. This could be a potentially prohibitive barrier to schools that want to improve air quality.
The investment to improve air filtration overall helped to keep COVID19 rates of infection generally lower.
In conclusion, many schools focused on air ventilation and HVAC improvements as the major focus from ARP funding in the hopes that with "better ventilation, better filtration, we're going to see a much healthier classroom."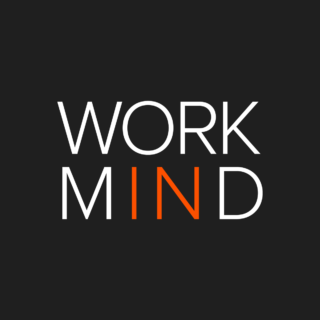 Work in Mind is a content platform designed to give a voice to thinkers, businesses, journalists and regulatory bodies in the field of healthy buildings.