Soaring energy prices following Russia's invasion of Ukraine in February have led to many countries implementing measures to reduce their energy consumption.
A report published in April by the European Commission and the International Energy Agency (IEA) outlines a nine-point plan to "save money, reduce reliance on Russian energy, support Ukraine, and help the planet."
The campaign urges people to use public transport where possible, travel by train instead of by plane, and work from home three days a week, among other recommendations. According to the IEA, commuting to work only twice a week could reduce your household fuel bill by €35 a month, even after taking increased energy use at home into account.
This suggests there is an economic incentive for employees to work from home, but many employers are trying to get their workforces back to pre-pandemic office working arrangements.
They have been met with resistance from office workers and have found it difficult to tear up flexible home working schemes which have been in place for the best part of two years.
Reduced stress
After the first national lockdown in the UK, I surveyed 140 employees of diverse professional backgrounds and nationalities to find out what they believe were the advantages of working from home. The most commonly stated upsides were lower stress levels (30 percent of respondents said), lower levels of tiredness (27 percent), and a less distracting environment (25 percent). Others believed that working from home stimulated their creativity (19 percent).
Flexibility over where and when they work has been commonly cited by employees as a key advantage of remote working schemes in multiple studies. In May 2021, Ernst & Young analysed the preferences of 16,000 employees from multiple industries across 16 countries and found that over half of employees globally would quit their jobs if employers tried to strip away the flexibility they had during the pandemic.
On average, the surveyed individuals wanted to work between two and three days a week from home. This lines up neatly with the recommendations from the European Commission and IEA. Furthermore, the European Union estimates that more than a third of jobs can be done from home, making a compelling case for hybrid working – both from a geopolitical and climate conservation angle, and in terms of promoting employee wellbeing.
However, this runs contrary to the wishes of many bosses, some of whom have imposed Return to Office (RTO) policies, while others are offering incentives such as free lunches for employees who come back to work on company premises.
Published in March, Microsoft's Work Trend Index shows the scale of the matter, indicating that 50 percent of firms want employees back in the office five days a week. Apple however has reportedly just told employees at the Santa Clara campus that as of September they need to return to the office at least three days per week.
A retention risk?
The question is, to what extent are employers determined to insist their workforces must go back to the old way of doing things, and is forcing the issue against employees' preferences the best way forward. Or will it compromise productivity, morale, retention, and possibly an organisation's reputation?
For companies that aren't willing to run the risk of alienating their workers, a full return to pre-pandemic work arrangements probably isn't realistic. A less dangerous and more productive approach for employers would be to view working from home three days a week as the new normal and structure their work schemes accordingly.
If a significant portion of firms show they are willing to act contrary to their employees' wishes, organisations that continue to deliver the flexibility workers are now used to will likely gain a competitive advantage in the recruitment market.
Communication is king
Instead of worrying about how they can get workers back onto company premises full-time, employers should think about how they can maintain effective communication in this new age of remote working.
In my survey, more than half of respondents indicated that they believed frequent catch-up video calls with other members of their team enhanced their productivity. Regular contact with a line manager was also important to 24 percent of participants.
The results of my analysis of employee feedback to this survey indicate the average office worker has gone through an effective transition to hybrid work, and that this has benefitted them economically (by commuting less frequently) and mentally (due to reduced stress and tiredness). The ball is now in the employers' court to capitalise on this transition.
This is not to suggest that home should become the only workplace. There are important advantages to working at least partially on company grounds, the most important of which is face-to-face interactions with colleagues. These interactions build a deeper sense of community within an organisation and provide much-needed social stimulation for employees.
In short, the EU's recommended two days a week in the office, aimed at navigating the current geopolitical challenges and climate crisis, is beneficial to employee wellbeing and provides a reasonable new standard of practice for businesses.
---
Wioletta Nawrot is a Teaching Professor in the Law, Economics and Humanities Department at ESCP Business School on the London campus.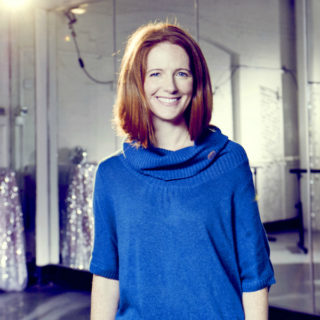 Sophie Barton is our Features Editor. She a journalist and editor with 20 years' experience in the national media, specialising in wellbeing and lifestyle.