The new Edinburgh office of multinational professional services firm Pinsent Masons has achieved a prestigious WELL Certification from the International WELL Building Institute (IWBI), making it the first WELL certified office in Scotland. To achieve the standard, the project had to consider seven categories including air, water, nourishment, light, fitness, comfort and mind.
The project, which is the 10th Cundall project to be certified WELL in the UK, achieved the WELL Building Standard by delivering a workplace that met IWBI's rigorous standards for the design of spaces that enhance human health and wellbeing. Cundall is an international multi-disciplinary engineering consultancy.
Designed, built, and delivered in collaboration with Form Design Consultants, CBRE UK, AECOM and Overbury, Pinsent Masons' 25,000 square foot Edinburgh office sits in Capital Square and houses over 200 staff. The design team undertook a biophilic office design philosophy, a proven method for increasing staff productivity and creativity in the workplace through the integration of natural materials and green plants.
"Achieving the first WELL accredited office fit out in Scotland demonstrates Pinsent Masons' commitment to their staff's health and wellbeing by creating an inspiring and welcoming workplace for all," said Tony Centola, Building Services Partner at Cundall. "Our team faced and overcame many challenges including a base build not specifically designed for WELL, a pandemic, and a key supplier going into administration in the final phases of the project. We are very proud of all we have achieved and look forward to seeing more clients committing to staff wellbeing."
Post-pandemic, there is increased ambition from employers to create spaces that encourage the health and wellbeing of their people.
Lighting & views to support mood
Additional measures implemented to encourage staff health and wellbeing included a framed view of Edinburgh Castle from reception, naturally lit breakout spaces, high-quality filtration systems to improve indoor air quality, and circadian lighting to mimic natural daylight and help improve occupant mood, concentration and productivity.
Sophie Simpson, Associate Sustainability Engineer in our Edinburgh team, said, "this first certification in Scotland is a sign of things to come. In light of the pandemic, a survey by the Royal Society for Public Health found that as many as two thirds of people who switched to work from home felt disconnected from colleagues, almost half undertook less exercise and more than a third experienced musculoskeletal problems and/or disturbed sleep*.
"At Cundall, we've seen evidence to support this, with an increased demand from clients seeking advice to curate office spaces that encourage employee health and wellbeing. There is plenty of evidence that offices that are designed to promote the physical and mental wellbeing of occupants are far more productive and happier than those that are not, and we expect this trend to continue as the world moves towards more environmentally conscious design."
---
*Royal Society for Public Health, Survey reveals the mental and physical impacts of home working during Covid-19, 4 February 2021
*Imagery – Pinsent Masons © SG photography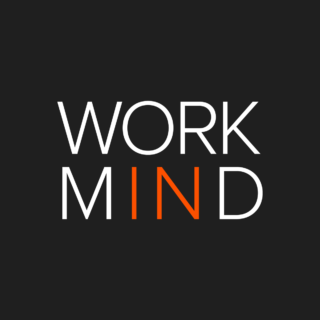 Work in Mind is a content platform designed to give a voice to thinkers, businesses, journalists and regulatory bodies in the field of healthy buildings.