Half of working women going through the menopause say it has had a detrimental impact on their employment, with some being driven to leave their jobs because of debilitating symptoms.
In The Annual Menopause Report 2022, carried out by the Online Menopause Centre, 48% of women questioned admitted the menopause/perimenopause (the period leading up to the menopause) had affected their job, with those working in professional roles most severely impacted (71%).
Changes women made to their working patterns because of the menopause range from reducing or altering their hours, through to giving up work entirely.
Only 14% of those questioned discussed their menopause/perimenopause symptoms with their employer. The most common reason for not speaking about it was they didn't think their employer could help (29%). Other factors included not thinking their employer would understand (21%), being embarrassed (11%) or fear of demotion/losing their job (6%).
The research also asked women who had spoken to their employer how their workplace had helped them manage their menopause experience. Nearly half (47%) said their employer had done nothing, 18% had been offered flexible working and 7% had provided specific interventions (such as fans/air conditioning for hot flushes).
Those working in senior management roles were least likely to have thought about telling their employer (54%), compared to those in middle management (38%) or supervisor level (28%).
Around 13 million women in the UK are currently menopausal or perimenopausal – equivalent to a third of the entire female population[i] – and symptoms include hot flushes/night sweats, brain fog and sleep problems, as well as anxiety, poor memory, low self-confidence and loss of libido
The Annual Menopause Report 2022 was carried out by the Online Menopause Centre to gain a greater understanding of the menopause and perimenopause and its findings come at a time when there is growing concern about the effect that menopause has on working women.
Commenting on the report, Dr Laila Kaikavoosi, who is a GP, menopause expert and founder of the Online Menopause Centre, said: "Whilst there is much greater awareness around the menopause – thanks to the role of celebrities and increased media coverage – there has been very little around the impact it has on women in the workplace. This study shines a light on the real issues women are facing and will hopefully act as a catalyst for employers to recognise that women need help and support during this difficult time.
"Menopause happens at a time when many women are at the height of their career, often in senior roles and an integral part of a business. It is a tragedy that some suffer such debilitating symptoms that they feel the only option available to them is to give up their job. Not only is this devastating for women, it is also a great loss to the employer."
The Annual Menopause Report 2022 was based on research carried out by Zing Insights and it surveyed 464 women aged between 35-64 years old across the UK. 
The Online Menopause Centre is carrying out a Menopause in the Workplace webinar for employers and HR teams to find out more about what they can do to support employees going through the menopause. The webinar is on Thursday, May 26th 10.30 – 11.30 and to register click here. 
---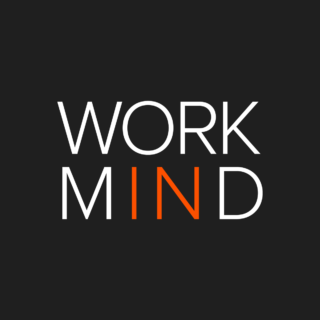 Work in Mind is a content platform designed to give a voice to thinkers, businesses, journalists and regulatory bodies in the field of healthy buildings.