The International WELL Building Institute (IWBI) has announced it has crossed the three billion square-foot mark of spaces enrolled in WELL. In the past year, the building area applying WELL offerings has tripled from one billion square feet to more than three billion, so that today WELL strategies support the health and well-being of an estimated 13.6 million people in more than 33,000 locations in nearly 100 countries.
"As the world continues to grapple with our current public health crisis, it's no coincidence we are seeing enormous demand for WELL's holistic approach to applying the science of how physical and social environments can affect human health, well-being and performance," said IWBI President and CEO Rachel Hodgdon. "Organizations around the world are leveraging WELL to implement evidence-based strategies, set human and social capital performance goals, track progress and celebrate impact."
WELL is enrolling 5.7 million square feet of space

every day
Since the launch of the WELL Building Standard (WELL) in 2014, more than 2,000 companies, including 20 percent of the Fortune 500, have adopted WELL as an evidence-based roadmap for scaling health across their organization.
Scaling-up impact
"The tailwinds behind WELL are strong and growing exponentially," added Hodgdon. "We're currently enrolling nearly 5.7 million square feet of space every day, and we're working with organizations and professionals in every industry to help scale up impact so that people-first places are accessible to everyone, everywhere."
WELL is the leading global framework for scaling health across buildings, organizations and communities. Developed over 10 years and backed by the latest scientific research, WELL outlines key building-level interventions and organizational strategies across 10 categories: Air, Water, Nourishment, Light, Movement, Thermal Comfort, Sound, Materials, Mind and Community.
The WELL Building Standard (WELL) ecosystem, which comprises WELL Certification, the WELL Health-Safety Rating for Facility Operations and Management, WELL Portfolio and certification under the WELL Community Standard, has been adopted by organizations seeking to prioritize human health and well-being. In the wake of the COVID-19 pandemic, WELL's holistic, evidence-based approach has provided a roadmap for organizations to promote human and social capital performance and enhance their ESG strategy. As a result, leading companies have shifted from largely utilizing WELL for a single asset to making decisions across their entire footprint, embracing WELL solutions at a portfolio or enterprise level.
The resonance of the program has also spurred innovations that provide organizations with customizable approaches to address geographical and cultural health concerns. While the United States and China continue to command WELL's growth, regional and country highlights include the following:
More than 25 percent of all commercial office space in Australia is now engaged in a WELL pathway, due largely to an increase in organizations pursuing the WELL Health-Safety Rating and the WELL Building Standard to support the return of people back to their workplaces. Oceania's WELL AP community grew by 23 percent in the past year.
Europe, the Middle East and Africa (EMEA) now account for 3,000 WELL projects comprising 260 million square feet across 42 countries. The United Kingdom, Italy, Spain, the Netherlands, Germany and France are leading regional expansion through the WELL Health-Safety Rating, pursuit of WELL Certification and WELL Portfolio.
Within the EMEA region, Middle East engagement in the WELL Health-Safety Rating led by governmental entities such as the UAE Prime Minister's Office and the Dubai Land Department's (DLD) Real Estate Regulatory Agency (RERA) has helped drive an 18 percent increase in WELL adoption over the course of 2021.
Within Asia, India has experienced rapid growth of the WELL Health-Safety Rating in 2021 and is now ranked second globally for total space enrolled in the rating. Thailand and Hong Kong are two fast-growing markets for pursuit of WELL Certification in Southeast Asia, both among the top 10 performing global markets.
More content from IWBI's WELL Building Standard ecosystem here.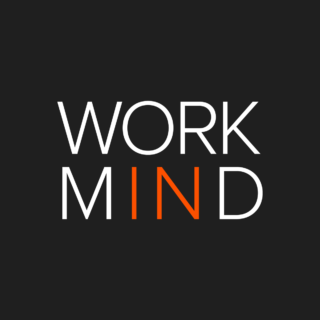 Work in Mind is a content platform designed to give a voice to thinkers, businesses, journalists and regulatory bodies in the field of healthy buildings.