Britain's brightest young professionals from within the commercial property industry have been recognised at the British Council for Offices' (BCO) NextGen Awards ceremony on Wednesday 10th November.
The long-awaited in-person annual awards ceremony gathered the country's top designers, developers, architects, and occupiers – all under the age of 35.
The awards, which are part of the BCO's NextGen programme, offer collaboration, knowledge-sharing and mentoring opportunities for the future generation of property leaders. For anyone unaware of the work of the BCO, it is the UK's leading member organisation representing the interests of all those who occupy, design, build, own or manage offices in the UK. Last year marked 30 years of the BCO providing thought leadership and best practice in all issues related to the creation and use of office space – through its research, awards, conference and events programmes.
The BCO says its awards "celebrate the achievements and successes of young talent within the industry". It celebrated the achievements and successes of young professionals in the commercial property sector across the UK, and the individuals who mentored them.
"The BCO NextGen Awards provide an exciting opportunity to recognise the successes of our NextGen community, who are key to driving innovation across our industry. As we rethink our approach to offices, this year's winners are at the centre of shaping the future of the workplace. My sincere congratulations to all nominees, and of course to all our 2021 winners," said Richard Kauntze, Chief Executive of the BCO.
Robin Brodie Cooper, President of the BCO, said: "As we celebrate the young talent behind some of the UK's most impressive office developments, it's important to recognise their continued dedication and hard work throughout these challenging times. Each nominee and winner are extremely well-deserving – congratulations to all!"
The winners of the 2021 BCO NextGen Awards are:
Rising Star, London and the South East: Laura Collins, Project Director, Stanhope plc
Laura Collins, Project Director at Stanhope plc, has excelled in a number of projects, impressed senior colleagues with her ability to guide teams through the pandemic, all the while maintaining high standards and delivering fast programmes.
Rising Star, Scotland: Gina Colley, Architect, ThreeSixty Architecture
Gina Colley, Architect at ThreeSixty Architecture, rallied with her innovative response to the pandemic and consideration of the future of workplace, and has an impressive portfolio which displays thought leadership.
Rising Star, Midlands and East Anglia: Conor Nolan, Director at ScanTech Digital/Programme Director at Building Brum
Conor Nolan, Director at SanTech Digital and Director at Building Brum, is an entrepreneurial character who has made an outstanding contribution outside of his organisation, especially with Building Brum which is aimed at promoting Birmingham as a great city.
Rising Star, North of England and North Wales: Sarah Syson, Associate Director Design, Claremont Group Interiors
Sarah Syson, Associate Director Design at Claremont Group Interiors, has displayed dedication and an exceptional performance that demands recognition. Sarah is instrumental in developing others within the team and creating a supportive environment, carries a large workload, and pioneered the Claremont BAME scholarship programme.
Rising Star, South West and South Wales: Katherine Adair, Principal Sustainability Consultant, Hoare Lea
Katherine Adair, Principal Sustainability Consultant at Hoare Lea, has led the sustainability strategy on several prominent commercial developments, and is praised for her expertise and passion for sustainability and wellbeing, and ability to balance the commercial viability of projects with ESG credentials to provide the best outcomes.
Graduate of the Year: Timothy Newcombe, Graduate Mechanical Engineer, Cundall
Timothy Newcombe, Graduate Mechanical Engineer at Cundall, has worked on projects that focus on low carbon solutions and designs for performance, and is recognised for the creation of a digital sketch tool.
Inspirational Leader of the Year: Mary-Anne Clarke, Regional Director AECOM
Mary-Anne Clarke, Regional Director at AECOM, is an outstanding mentor to their team and encourages them to grow and succeed in the award-winning training and development scheme, while supporting her team's wellbeing and mental health.
Employer of the Year: AECOM
AECOM, the world's trusted infrastructure consulting firm partners with clients to solve the world's most complex challenges, is celebrated for offering a supportive work environment in which employees can flourish and reach their potential.
Entrepreneur of the Year: Max Wilson, Founder, Spokesafe
Max Wilson, the founder of Spokesafe, an urban mobility platform which uses existing infrastructure to support sustainable modes of transport, and provides solutions for offices with insufficient cycle spaces.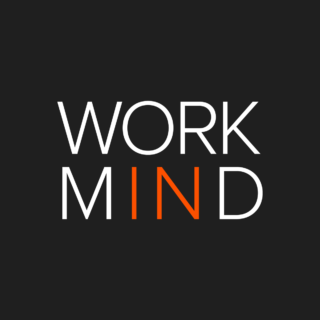 Work in Mind is a content platform designed to give a voice to thinkers, businesses, journalists and regulatory bodies in the field of healthy buildings.