New research suggests that more than half of British workers are ready to return to the office but many are concerned that their place of work isn't Covid-secure.
With COVID-19 restrictions set to end on July 19, the research by leading facilities management and professional services company Mitie shows that the typical office worker wants to go into the office between two and three days per week as 43% of respondents admitting to suffering from 'Work from Home fatigue'. Despite this, 60% feel their employer needs to improve the office environment to prevent staff becoming ill in the future.
Better ventilation systems wanted
When asked what measures would make employees feel more confident in returning to the workplace, hand sanitiser at every desk, toilets cleaned more frequently, better ventilation systems and more space between workstations were top of the list. Office workers were also in favour of their employers investing in the latest technology to ensure their workplaces remained safe, with systems using ultraviolet light to kill germs, thermal imaging technology which can detect when people have a raised temperature and desk booking apps all featuring on their wish lists.
As well as highlighting the role good office facilities played in making current employees feel happy to return to workplaces, it also showed the importance it made in attracting top talent to the business. Four fifths (81%) of respondents said they wouldn't want to work for a company that had poor office facilities whilst 79% saying they would be attracted to an employer who had invested in technology to ensure a safe return to their workplace.
Top workplace changes office workers want to see:
Hand sanitiser at every desk
Toilets cleaned more frequently
Better ventilation systems
Better cleaning regime generally
More space between workstations
Increased 'touch point' cleaning – bannisters, door handles etc…
Free masks
Reduced office/meeting room capacity to allow for social distancing
One-way systems
More visible cleaners
Desk booking apps/systems
Rules around making drinks for others
Ultraviolet (UV) disinfection which uses UV light to kill germs
Thermal imaging technology which can detect when people have a raised temperature
Of the finding, Daniel Guest, Chief Operating Officer, Technical Services at Mitie, said: "Whilst working from home has been a success for many it's clear that people are ready to return to the office, but employees need to be reassured that their workplace is clean and safe. It's important that businesses listen to their colleagues' concerns and ensure the workplace is a safe environment ready for their return."
* The Mitie survey – undertaken by OnePoll in July 2021 – was carried out amongst 5,000 employees who have been working from home during the pandemic.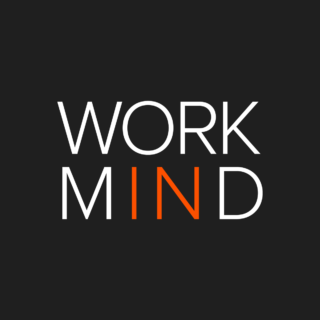 Work in Mind is a content platform designed to give a voice to thinkers, businesses, journalists and regulatory bodies in the field of healthy buildings.