Over half of UK employees would take comfort in more visible data on the 'healthiness' of their workplace buildings, says a new report published this week by tech company Infogrid.
Creating a Healthy Workplace, which surveyed 2000 UK employees to understand how they feel about returning to the workplace as the next phase of lockdown easing gets underway.
Infogrid's research surveyed UK employees' opinions on returning to the physical workplace. It showed:
50% of employees are concerned about returning to the physical workplace.
Yet, 48% of those that expect to return to work believe they will be back before July 2021. A further 16% have already returned to the workplace in some capacity.
Of those who aren't concerned, 60% said it was because their employer had made their workplace safe. This factor was more important to employees than the vaccine rollout (54%).
Employees said regular cleaning has the biggest impact on how safe they feel to return to the office (73%). Other popular measures included limiting the number of people in spaces (69%), and improved air quality to reduce the spread of COVID-19 (61%).
The research also showed that employees are generally more conscious of their health at work, with 65% saying they are more concerned about the healthiness of the workplace than they were before the pandemic. More than half said that the healthiness of their workplace impacts their mental (54%) and physical (56%) wellbeing.
"Businesses have to accept that their employees have reservations about returning to the workplace. Organizations need to take action now to prepare the workplace. Not only to make their employees feel safe but to safeguard their ongoing welfare. Employees are now more conscious than ever of how their workplace impacts their wellbeing," says William Cowell de Gruchy, CEO of Infogrid.
"The cost of not providing a good work environment is high, with half (49%) of respondents saying the healthiness of their workplace impacts their productivity. Employees also said it would impact their decision to stay in a business (47%) or join a new company (39%). This is backed up by studies from Harvard and over 20 other academic institutions linking air quality to lower sickness rates and higher productivity.
"The challenge for businesses is how they can measure the effectiveness of the steps
they are taking to make healthy working environments and reassure their employees. The answer lies in the use of data."
Access to virus risk data
The company believes most employees are already bought into the idea of their employers using data to make their workplace safe. The majority (58%) of workers said they would feel more comfortable returning to work if their employer was using data to improve the healthiness of the building. They are most interested in having access to data on virus risk (59%), which is the risk of airborne virus transmission, followed by cleaning information (57%) and data on air quality (54%). The challenge for companies has been in the ability to collect and measure this data.
Data silos
"Until now the measurement of the factors that contribute to a healthy workplace – such as occupancy, cleanliness and air quality – has been a difficult, manual, and costly process. As a consequence, checks are typically done irregularly – if at all – and the data produced is unreliable and siloed. This makes it difficult for organizations to make positive changes to improve the workplace and the welfare of their employees. However, breakthroughs in cost-effective and simple-to-deploy IoT technology means this no longer needs to be the case, concludes William Cowell de Gruchy. "
Download the Report
To read the full research, which includes data on what measures organizations have already put in place, what employees are looking for from the workplace of the future, and how employee opinion differs between age groups, download the report Creating a Healthy Workplace here.
---
Methodology
Infogrid commissioned OnePoll to carry out a survey of 2000 UK employed adults between the 10th and 15th of March 2021. This sample excludes those that ordinarily work from home or are self-employed.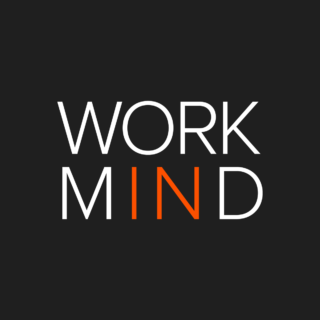 Work in Mind is a content platform designed to give a voice to thinkers, businesses, journalists and regulatory bodies in the field of healthy buildings.