Research released this week by global services business Rentokil Initial has found that concerns about catching Coronavirus in the air have risen since the end of 2020.
More than one in four (26%) Brits are worried about airborne transmission, a 19% increase from when Rentokil Initial conducted the same survey back in November 2020. Contact with other people, for example, when social distancing is breached, remains the most concerning route for transmission, cited by half the population.
The poll of 2,000 adults[1] also found that the majority (52%) of Brits remain worried life will never go back to normal, the same percentage was recorded previously.
Last year the World Health Organisation updated its guidance to say that Coronavirus could be transmitted via aerosols in the air, and this 'Air to Person' transmission route has been widely covered in the news and is clearly impacting public attitudes.
Two thirds (68%) of those surveyed said they believe businesses and employers should do more to ensure they provide clean air in the premises (up from 65% in November 2020), while 62% of respondents went so far to say that air purification systems should be mandatory in public buildings and education facilities (up from 59%).
Nearly one third (30%) of workers said they won't go back to work unless their employer assures them of the building's indoor air quality.
Heading towards the 12th April and the first proposed step in the relaxation of lockdown measures for the retail and hospitality sectors in England, concerns about socialising indoors appear to be heightened. The three activities that concern the public the most post lockdown are: using public transport (36%), socialising indoors (31%) and drinking indoors at bars or pubs (29%).
Important challenge
"Tackling air quality and preventing the airborne spread of Coronavirus clearly remains an important challenge, alongside the vaccine rollout," says Jamie Woodhall, UK Technical & Innovation Manager, Rentokil Initial."
"The scientific evidence continues to build and it is very clear how important good ventilation and air purification is within indoor spaces. When it comes to easing of lockdown measures, the expectation from the public is that businesses and employers need to do their bit in helping to ensure that they are providing clean air, so that the risk of catching an airborne virus indoors is reduced."
About the Opinium survey data
This research was conducted by Opinium between 12th and 15th March 2021. Total sample 2,000 nationally representative adults: Opinium abides by and employs members of the Market Research Society which is based on the ESOMAR principles.
---
[1] Research conducted by Opinium LLP for Rentokil Initial. Conducted 12-15 March 2021 sampling 2,000 adults in the UK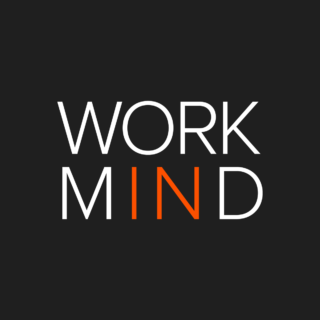 Work in Mind is a content platform designed to give a voice to thinkers, businesses, journalists and regulatory bodies in the field of healthy buildings.