In this time of disquiet and isolation, culture and music-making remain an important activity to enrich our lives with moments of positivity, uplift and wellbeing.  It feeds our deep-seated need for social and intellectual stimulation and emotional connection with others. 
Shared music-making – whether it's with a family member, a friend, a teacher, an ensemble or within the context of a choir rehearsal – builds a much needed feeling of togetherness and community at this time of heightened isolation. Bringing music into a work environment helps to open up numerous, previously untapped, channels of communication between colleagues and their place of work. It can improve how companies communicate their brands, but more importantly how employees within the company communicate, interact, collaborate and connect with each other. Now, in this time of isolation, this collaboration is more important than ever.
Here are some 4 ideas on how you can incorporate music into your work life during lockdown:
1. Organise an online team singing session
Use an online communication platform to hold a singing session for your team, choosing some fun, popular songs that either everyone already knows the tunes to or are easy to learn with call and response.
Finding positive ways to connect and create collaboratively is hugely powerful
Zoom is great as it enables groups of considerable numbers to connect. It allows you to split up into teams, by going into 'break out rooms'. In these online breakout rooms, each group can work on an assigned song, before coming back together as a whole to share the pieces all together. Within each group, someone can play the role of the music director, giving colleagues the chance to lead others in a way that they might not have done before, which itself will work to break down hierarchies and workplace barriers.
Due to sound delay (which causes the singing to be out of sync) it is advisable to put everyone on mute except whoever is leading the session while you sing. Despite this you can still feel the impact and can unmute yourselves if you want to say something to the group, or are feeling brave enough to do a solo.
The impact of seeing 30 of your colleagues all smiling, singing and waving cannot be underestimated. The feeling of togetherness and sense of belonging is the quickest thing to go when working remotely, so finding positive ways to connect and create collaboratively is hugely powerful.
2. Create a virtual concert for your team
Once you've introduced your team to the concept of sharing music together through the singing sessions, each group can work towards a special performance.
Creating a virtual space for performances which are surprisingly intimate and informal can galvanise any team of employees quickly. There's also the added bonus of colleagues from international offices zooming in, which is a really inclusive way to share music and make connections with colleagues you might only speak to over email.
Learning to learn again is a very healthy challenge for adults.
After performances, pride and ownership is established and there is a huge sense of achievement that then comes with this. Performances are an important part of the learning process for music – it is the time when all the learnt activity comes together – a vital part to any learning process.
3. Online singing and instrumental lessons
In the lockdown some of us might be feeling a bit stir crazy staying indoors and it would be nice to take a break and see a friendly face. Having online music lessons and carving out some creative space to learn an instrument is a great way to feel a sense of achievement during this time. The image and sound quality through Zoom is great and your teacher can offer immediate feedback for you to practise.
Learning to learn again is a very healthy challenge for adults. It activates different parts of the brain and can stimulate creative thought processes. After your online lesson you'll be left feeling inspired and refreshed, which may help you find creative solutions to potential problems faced during the working day.
Creating space and time for yourself is rare and sitting down and playing on your chosen instrument immediately sets a new, slower pace. In doing this, it slows down the breathing and therefore lowers the heart rate. The biggest impact of psychological stress is the build-up of the days' hassles and problems so having lessons or singing in a regular choir is a quick way to provide an outlet to de-stress. Stress, which is very common in the workplace increases cortisol levels, which can lead to a break down in our immune system and stress-related illnesses.
4. Creative thinking clinics
In addition to these suggested activities I have a weekly free Creative Thinking Clinic on Fridays. In these I offer a different perspective on a challenge and unpack some ideas to try and unlock a creative solution to problems. I can offer you further ideas on some bespoke ways to enhance your team's lockdown work life through music.
For more information about Music in Offices and events you can take part in, click here.
For more content on how to cope during lockdown, click here. 
---
Tessa Marchington is a businesswoman, entrepreneur and pianist. After finishing her studies at the Royal Academy of Music,Tessa set up Music in Offices (MIO) in 2007, with a vision to transform business culture through music.
Tessa is also co-founder of Investec International Music Festival, which brings world-class music to the Surrey Hills. Elsewhere, Tessa has been the Coordinator of the Arts, Health and Wellbeing Symposium of the Setúbal Music Festival since 2018 and is now the Artistic Director of the Festival which is a UK-Portugal collaboration. Tessa also curates The City Culture Corner at City AM, sharing news on cultural events in London, and produces Talk Culture Mile, a panel discussion series on culture, creativity and business. She received the Royal Philharmonic Society Awards for MIO, and was awarded the prestigious Associate of the Royal Academy of Music for her contributions to music-making.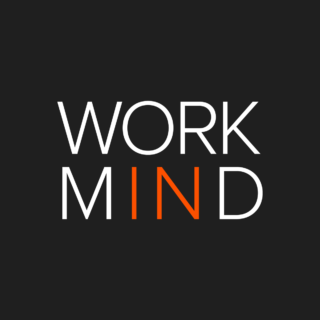 Work in Mind is a content platform designed to give a voice to thinkers, businesses, journalists and regulatory bodies in the field of healthy buildings.