The role of the business sustainability champion has changed more in the last year than the previous twenty. Thanks to Greta, the debate has largely shifted from convince me this green stuff is important, to I get it's important, so what do we do about?
As someone who's been plugging away for two decades working hard for a more sustainable built environment this change is very exciting. In my reflective mood, I'm wondering if we should now do less, not more, to address our climate crisis. Let me explain.
We know that our buildings account for 40% of UK carbon emissions. However, with >80% of our 2050 buildings already built, we're looking in the wrong place by focusing on new buildings to tackle this challenge meaningfully.
Dramatic societal and technological shifts are leaving our existing buildings behind. More than 10% of our shops lay empty, billions of pounds are wasted every year on underutilised office space, and we've over 200,000 empty homes. Demolition and construction uses more materials and produces more waste than any other industry, so that's not the right answer.
In our climate crisis, should we build less not more?
Let me share three approaches we're working on which may help to answer this question. Clues to curation, not creation.
1. Use our forgotten spaces
Our towns and cities have plenty of underutilised and forgotten spaces. From store cupboards to warehouses, underpasses to rooftops. There will be some in your street. You're probably never more than 100m away from one…
Why can't we creatively use these before jumping to trigger the major cost and carbon event that is a new building?
We're working with a major landlord to map, evaluate and bring in to use thousands of m2 of unloved space. This could provide new homes, affordable spaces for community use and small businesses. Turning their residential estates in to mixed-use communities bringing triple-bottom-line value.
2. Layer different uses
The rapidly changing patterns in how we live, work and shop require more agile real estate.
We see the blurring of uses already – the book shop that's a café – a restaurant that's a gallery – churches as co-working space (no, really). But there's so much more potential. The rapidly changing patterns in how we live, work and shop require more agile real estate. Our climate crisis demands that our existing buildings are worked harder.
For a local authority, we are helping to develop and implement a High Street transformation that will layer commercial, cultural and community uses with retail to share running costs, drive footfall and support the night-time economy.
3. Share more
By which I mean both our infrastructure and our learning.
Our climate emergency compels us to take action.
Our sharing economy is supporting a dematerialisation of real estate. Perhaps most acute in the world of work, where space-as-a-service thinking is challenging traditional landlords with a fundamental mindset shift from management to hospitality.
Beyond sharing buildings, changes to electric and autonomous vehicles may ignite a sea change from ownership to mobility-as-a-service. This is going to have a massive impact on our built environment, potentially freeing up huge areas of parking for creative reuse. We're working with a large retail landlord on just this opportunity.
Our climate emergency compels us to take action. For the notoriously conservative and ponderous property industry, the nature and rate of change required is highly significant. This reality means it is critical that we rapidly and honestly share ideas and insights to drive a better built environment.
Hence my blog – giving my thoughts on 3 approaches to our buildings to support our zero carbon future. Conversations, collaborations and challenge welcomed.
---
Nick James is a design thinker and sustainable property specialist. He is a director at Futureground, a strategy and change agency that helps clients to create shared value from a better built environment.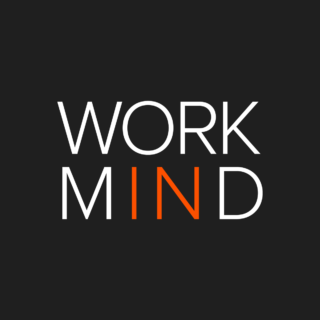 Work in Mind is a content platform designed to give a voice to thinkers, businesses, journalists and regulatory bodies in the field of healthy buildings.