Wellbeing at work is increasingly being prioritised by business leaders, and for very good reason. In an office environment, we are all becoming increasingly aware of the benefits that thermal comfort, good acoustics, well-designed lighting and air quality can have on our working day. Not only do they make it more enjoyable and productive, but they can also play a vital role in reducing absenteeism, ill health and staff turnover.
But when it comes to the workplace, who should be leading this growing emphasis on health and wellbeing strategies? One illuminating study by the British Council for Offices (BCO) highlighted the fragmented nature of project delivery and a dramatic split in opinion over who should lead and deliver.
A divided approach
The Wellness Matters report, which involved seeking the opinion of 250 stakeholders, revealed that 42% of respondents felt strategies should be client-led, with responsibility split between landlords, asset managers and developers in one group, and occupiers. When HR was included, the figure increased to 50%.
In contrast, 32% of respondents believed that the design and construction supply chain should lead health and wellbeing strategies. Within this broad group, the architect or interior designer were allotted the greatest expectation of leadership (13%), followed by sustainability consultants (7%).
Interestingly, when it came asking who should hold responsibility for delivering wellness, the split was largely reversed. Client and HR groups accounted for 29%, while the design and construction supply chain leapt to 50%.
Joe Huddleston, Design Manager at Gensler and BCO NextGen committee member, believes that we need to reconsider our disjointed approach to wellbeing.
He tells Work in Mind, "When it comes to wellbeing issues, responsibility for leadership and delivery are hard to place. The industry is unclear and floundering a little. However, I believe that for the best results, those who lead and those who deliver need to work hand-in-hand from inception, through to implementation."
Different drivers
As Huddleston points out, different disciplines have different drivers, depending on what benefits them. Landlords, for example, are actively targeting wellbeing initiatives in order to differentiate themselves from the competition in a challenging commercial landscape. Human resource teams want to improve their attraction and retention figures, while sustainability champions may have a focus on environmental impact and sustainability metrics.
These differences could be interpreted as a negative, but Huddleston believes a 'collective voice' approach transforms them into a positive.
"If everyone takes responsibility for wellbeing, the different drivers matter less," he explains. "Over time, the best ideas from across the industry will become best practice – inspiration is a great catalyst for change, so the more people that contribute the better. Ultimately, the collective voice is what will bring about the most constructive wellbeing impacts."
Long term benefits
Huddleston also believes that, in the long term, this collective approach could help guide best practice. He says, "Wellbeing within the workplace still feels like a very new initiative to many, but thankfully useful documentation is becoming more readily available. Some of the best is found in the research-backed report by the British Council for Offices, which aims to help businesses prepare for the increasing importance of health and wellbeing.
"Ultimately, we'll all be inspired by opening up the discussion and allowing the collective to lead through curation and positive messaging. This approach will allow us to embrace the future of wellbeing, both in the workplace and our own personal lives."
To find more information on wellbeing at work, click here. 
---
To find out more about the BCO's report, 'Wellness Matters', click here.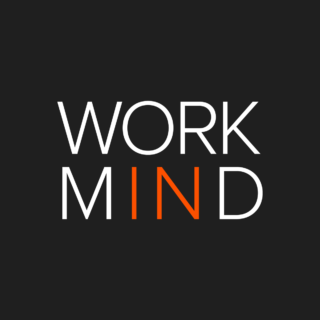 Work in Mind is a content platform designed to give a voice to thinkers, businesses, journalists and regulatory bodies in the field of healthy buildings.