Faced with increasingly busy lives, nearly three quarters of us struggle to find time to relax according our own research; and almost three quarters of people in the UK have felt so stressed they have been overwhelmed or unable to cope in the last 12 months. It's a damning snapshot of modern lives consumed by technology and an 'always on' mentality.
As a result, good design is increasingly less about how spaces look and more about how they make us feel – seeking to improve both mental and physical wellbeing through a multi-sensory approach. And where better to help restore the natural balance of our sensory system than in the bathroom or washroom, so often a place of sanctuary and rest.
Reimagining office washroom spaces
In a busy office environment, the washroom space offers a brief retreat from the pressures of the working day.
That is why the modern washroom should not be designed as a purely functional zone, but as a relaxing space to unwind (if only for five minutes), combining clever product innovations and intelligent design with nature-inspired materials and textures which help to restore the natural balance of our senses.
Key to this is biophilic design, an increasingly popular approach which covers everything from surfaces and design choices, to air quality, ventilation, acoustics and lighting, creating valuable opportunities to deliver sensory spaces.
With this in mind, finding the formula for a well-considered washroom space could be crucial in unlocking better lives.
Finding the right formula
To do this, designers must first understand the four key senses of auditory (sound), visual (sight), kinaesthetic (touch) and olfactory (smell) and the impact they have on our wellbeing, before applying this understanding to specify the bathroom technologies and innovations that can help reduce the impact of each.
Sound
Take auditory, for example. Architects have a role to play in minimising noise in any room and even behind the wall, especially in office developments, by taking advantage of product developments such as acoustically optimised pipework with noise reducing properties and decoupled pre-walls. These innovative sound-proofing solutions help to mitigate the age-old issue of noise from flushing toilets, contributing to a better sensory experience for those in the room and less disruption for those working away in adjoining rooms.
Visual
Preventing overstimulation of the visual sense can be achieved through intelligent use of lighting, or by innovative storage solutions, which support decluttering to instil a sense of calm in the room.
Kinaesthetic
Manufacturers have also developed solutions to support designers in meeting kinaesthetic demands, such as clean lines and sleek corners, the use of natural materials and even touch-free flush plates.
Olfactory
Finally, let's not forget olfactory solutions – most notably modern, efficient odour extraction technologies.
A sector-specific approach
These are just a small selection of the technologies and products available, of course. The key is in finding the solutions you need to meet the individual demands of the office development sector.
Crucially, modern office washrooms are much more than a functional space. Through intelligent design, they can also serve as an employee engagement tool, a continuation of brand perception, a corporate sustainability asset and a key part of any inclusion strategy.
Adding value to workspaces
Washroom design offers a huge opportunity to add value to any office development
Employers are increasingly looking to provide inspiring office environments and this should include the washroom facilities. In fact, with growing awareness of employee wellbeing and increasingly stringent building efficiency targets, washroom design offers a huge opportunity to add value to any office development.
Even the space itself is changing, with the increasing popularity of 'super loos'; vast, lavish spaces with gender-neutral toilets and shared washroom facilities which give greater flexibility over design and the potential to make budgets stretch further, whilst supporting a company's inclusion strategy.
These trends and others identified in Geberit's new white paper – together with the challenges they collectively pose – are shaping the way in which designers approach office washrooms projects. From acoustic pipework and hygienic touch-free flush plates, to the use of quality materials which can minimise OPEX costs on cleaning and maintenance, there are a wealth of options that can be incorporated into the overall design of the space.
With a greater societal focus on physical and mental health and wellbeing to help combat the stresses of modern life, we have identified that good design in the bathroom or washroom space could be the key to unlocking better lives. And it is critical for designers to be aware of this opportunity.
To find more workplace wellbeing content, click here. 
---
Download Geberit's new white paper, The Science Behind the Sensory Space, for free from Geberit.co.uk/science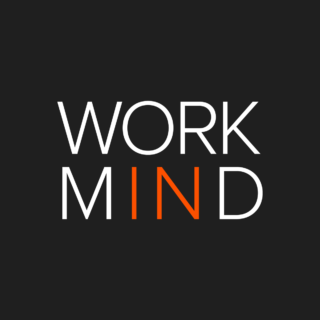 Work in Mind is a content platform designed to give a voice to thinkers, businesses, journalists and regulatory bodies in the field of healthy buildings.