Environmental issues have been identified as the second most material issue to businesses – outranked by health and wellbeing.
This is according to analysis of findings from the Responsible Business Tracker, piloted this year and published today by Business in the Community – The Prince's Responsible Business Network.
The Responsible Business Tracker is the largest measure of responsible business in the UK with 64 companies participating across 24 sectors with a combined turnover of approximately over £105bn and employing over one million people. It is not currently statistically representative of all UK business, but is indicative of key emerging trends which will be explored further with more participants in future.
The Tracker found that 37% of participating companies chose circular economy and resource productivity, net zero carbon and/or healthy ecosystems as one of their top two highest priorities.
However, the gap between environmental issues and health and wellbeing as high business priorities, the latter chosen by 52% of participating businesses, shows that the environment still has a way to go to get to the top of the agenda, signalling more must be done, quicker.
The environment still has a way to go to get to the top of the agenda.
The Responsible Business Tracker data also revealed that while 86% of participating companies have a purpose statement with 47% linking it to responsible business, the vast majority (83%) have not integrated their purpose statements across departments with clear team targets. Only a third (33%) reported they have performance management systems in place to integrate responsible business objectives across the business.
Key Responsible Business Tracker findings also include:
22% of participants named net zero carbon as a top two high business priority issue, 13% selected circular economy and 2% chose healthy ecosystems (totalling 37% choosing environmental issues)
61% of participants consider social factors during product or service development.  56% consider environmental factors
But, only 39% reported that they have processes in place to be able to change product and service design if they have a high level of negative impact or no real social impact
44% have carried out environmental lifecycle assessments for all/some of their products and services to understand their impact and inform resource productivity and circular economy strategy
Amanda Mackenzie, chief executive of Business in the Community, said:
"We can for the first time measure how much companies are walking the talk in responsible business. The Responsible Business Tracker is the UK's largest measure of its kind which reports on the progress companies are making, what more needs to be done and provides a support system for businesses to improve. It doesn't always make for easy reading, but companies that want to change are willing to say they are not perfect and want to know how they can improve.
Health and wellbeing comes top of the list of priorities for business.
"We are increasingly seeing companies re-thinking their role and contribution to society by stating what their purpose is. This is progress. However, our Responsible Business Tracker not only showcases the positive impact companies are making which others can learn from, but keeps us honest so we don't fall into a potential new era of purpose-washing. Health and wellbeing comes top of the list of priorities for business, and while environmental issues come second, the gap is too big and more must be done, quicker.
To find more content on health and wellbeing, click here. 
---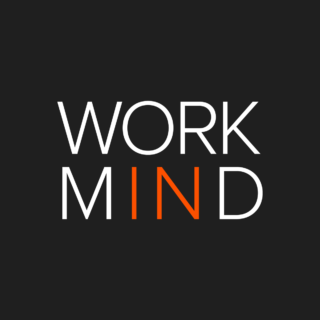 Work in Mind is a content platform designed to give a voice to thinkers, businesses, journalists and regulatory bodies in the field of healthy buildings.