Productivity levels in the UK are known to lag behind those of other leading economies.  Specifically, the Office for National Statistics has found that the average UK worker is 26% less productive than a German worker and 23% less so than an American worker.
New research findings have demonstrated how improvements to our indoor environment at work could help.
Professor Rajat Gupta, Director of the Low Carbon Building Research Group at Oxford Brookes University, has presented findings from a major study on workplace productivity at the British Council for Offices conference.
The Whole Life Performance Plus (WLP+) project report provides evidence and detailed insights into the relationship between poor indoor environmental conditions and dissatisfied, unproductive or unwell workers. Until now the relationship between indoor environmental conditions and productivity has been largely studied in the laboratory.
Professor Gupta was the academic lead and Alastair Howard of the Low Carbon Building Research Group was the Researcher on the WLP+ project, which was carried out in collaboration with LCMB Building Performance Ltd and a range of industry partners.
The three-year £530k project was supported by Engineering and Physical Sciences Research Council (EPSRC) and Innovate UK.
The main objective of WLP+ project is to gain an empirical, evidence-based understanding of how to optimise working conditions and improve staff performance and productivity.
People worked 60% faster in lower CO2 concentrations
Between February 2017 and October 2018, the WLP+ project continuously monitored the indoor environment of two office buildings that represent UK working conditions – one modern and one older building.  Staff from the two buildings undertook over 7,850 surveys and tasks such as proof reading, numerical, and Stroop tests in a variety of indoor temperatures, CO2 levels and relative humidity conditions. The lessons learnt were applied in another ultra-modern building.
The research found that when CO2 levels were lowered, people completed the tests dramatically faster and scored better. It found:
test scores improved by up to 12%
where test speed was measured in one building, people worked 60% faster in lower CO2 concentrations, taking a mean of 8.2 minutes to complete a test in low CO2 concentrations, compared with 13.3 minutes in modest CO2 concentrations.
Professor Gupta commented on the long term benefits of the research: "Our research has developed an innovative approach for measuring and optimising indoor environmental conditions and workplace performance to create productive working environments. This ultimately could see better staff engagement and greater return on investment for businesses."
John O'Brien, MD and Founder of LCMB said: "This groundbreaking study provides insights that are valuable for every single UK company. This study highlights a relatively simple way for UK businesses and Government to increase the output of our economy by 2 to 3.5%, worth an additional £70 billion."
The report can be accessed here.
Enjoyed this article? Find more productivity content here.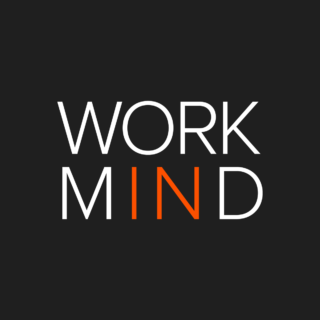 Work in Mind is a content platform designed to give a voice to thinkers, businesses, journalists and regulatory bodies in the field of healthy buildings.