The Crown Estate has been awarded WELL Certification at the Platinum Level for its head office at No 1 St James's Market, by the International WELL Building Institute™. 
There are only 11 platinum projects globally, including in the U.S., Australia and China. There are currently five WELL Certified projects in the UK, three of which are gold and one of which is silver.
WELL is the global building standard designed to enhance people's health and wellness through the built environment. The Crown Estate's head office, located on the first and seventh floors of No 1 St James's Market, has taken several steps to secure accreditation. For example, the office layout maximises access to natural daylight for all desks to support circadian rhythms, and the majority of the desks are ergonomic allowing people to sit or stand.
Project features that helped The Crown Estate achieve its Platinum WELL Certification include:
Procurement of catering to ensure we are delivering a healthy variety of meals for staff;
Internal green walls and planting to promote biophilia, as well as moss on the walls to control acoustics;
Filtered water available at various locations to ensure hydration;
Selection and procurement of furniture, fixture and finishes (eg paints, chairs, etc) with low VOC content to maintain healthy indoor air quality levels;
Provision of different types of workplaces and spaces including a library, contemplation rooms, and provision of a number ergonomic desks to meet the different needs of people;
High-quality base build features including fresh air rates, visible stair case, acoustic performance, and the location of the building to local amenities, local parks and public transport.
The Crown Estate earned the distinction based on seven categories of building performance—air, water, light, nourishment, fitness, comfort and mind.
Judith Everett, Chief Operating Officer at The Crown Estate commented:
"We are all delighted that our Head Office in St James's Market has become the first office in Europe to achieve the Platinum WELL standard. When we moved to our new offices we wanted to deliver the very best environment for the people who work at The Crown Estate, and this accreditation shows we achieved that.
"The WELL standard has changed the way we, as an industry, think about how we can have a positive impact on the people who work in our buildings."
The WELL standard has changed the way we, as an industry, think about how we can have a positive impact on the people who work in our buildings.
The Crown Estate is also aiming for WELL Certification for a further two buildings in central London, both the Marq on Jermyn St as well as 1 Heddon St, so we will soon be able to share these benefits with our customers.
Visit The Crown Estate.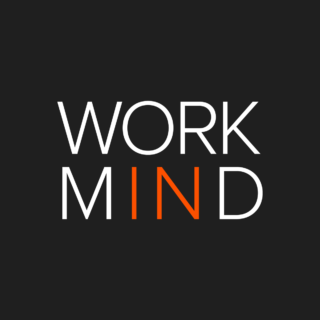 Work in Mind is a content platform designed to give a voice to thinkers, businesses, journalists and regulatory bodies in the field of healthy buildings.