The University of Greenwich Green Roofs and Living Walls Centre and the Department of Architecture and Landscape has announced dates for its ABC: Activating Biophilic Cities Conference on 4-5 September 2018 in London. 
Keynote speakers are Dr Tim Beatley, University of Virginia, an internationally recognised biophilic city researcher and author and founder of the Biophilic Cities Network Project; and Oliver Heath a recognised expert in the field of biophilic architectural and interior design.
The aim of this conference is to bring together academics, built environment professionals (architects, planners, landscape architects, environmental specialists etc.), educational and health professionals in order to share the latest research and best practice in biophilic design and to kick-start the pace of change towards holistically providing healthy places and spaces that improve the quality of life for people in our cities.
The event will consist of keynote addresses by eminent experts and peer reviewed papers on the principles and practice of biophilic design. Workshops will be used to develop a 'Biophilic City Framework' which will facilitate the widespread adoption of the principles of biophilic design. The workshops will cover the following themes:
Planning the biophilic city
Designing restorative landscapes
Well buildings
The biophilic workplace
Designing healing spaces
Biophilic learning spaces
Data from the United Nations shows that 81% of the UK's population currently live in urban areas*, estranged from nature, an essential element for good health. Biophilic design aims to reconnect humankind with nature, sustaining a physical relationship in order to improve overall environmental conditions (e.g. purifying water, detoxifying air pollution, increasing biodiversity etc.) as well as improving wellbeing, mental and physical health and improving productivity in offices, schools, hospitals and in the home.
Natural elements such as street trees and planting have been a feature of cities for hundreds of years. Today the ecosystem services that city vegetation delivers, through avenues, parks and gardens, urban forests, green roofs and living walls, are well known and largely celebrated. The necessity for clean air, natural light, sunlight, natural materials and plants are also a prerequisite for health and wellbeing outside our buildings as well as inside. By increasing nature and natural elements indoors, sick building syndrome will become a thing of the past.
Help make September the 5th Biophilic Cities Day, a day to celebrate how we incorporate nature into our urban environment.
* Data by United Nations, Department of Economic and Social Affairs, Population Division
Enjoyed this article? Find out more about biophilia here.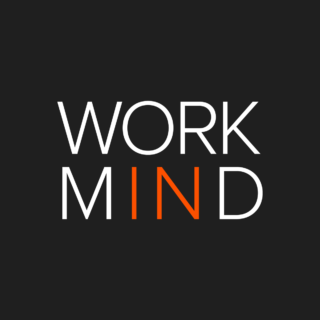 Work in Mind is a content platform designed to give a voice to thinkers, businesses, journalists and regulatory bodies in the field of healthy buildings.