If you haven't seen it already, industry leaders RICS and Ekkist have joined forces to produce a new guide that features designing, delivering, and managing healthier buildings. It meticulously explores how various factors in the built environment, such as noise, lighting, temperature, air quality, and the ease of physical activity, significantly impact human health.
RICS' new guide builds on its International Building Operation Standards (IBOS). IBOS already goes beyond traditional measures of a building's performance to include the experience of the people who use it; as part of this, the publication provides more advice on supporting people's health and wellbeing.
The information covers every stage of a project, from the initial definition through to running the completed building. It sets out various ways in which planning and construction professionals can include features that promote health and well-being, or mitigate factors that damage health. This ranges from improving air quality to tackling loneliness.
Olga Turner Baker, Managing Director of Ekkist, said: "Health and well-being has entered the forefront of forward-thinking companies' agendas. Organisations have realised that designing for health is pivotal to their success. As a result, the adoption of global standards has grown."
"As one of the first companies founded globally to solely focus on this discipline, Ekkist has seen the change first hand. Certifications provide a common language that is credible and clear, they help mitigate risk and future-proof buildings against occupier trends, support organisations with frameworks for transparency and accountability, and provide results. They create healthier and happier people and places and add tangible social and economic value."
Why design for wellbeing?
Modern populations can spend as much as 90% of their time indoors. (US EPA Report to Congress on indoor air quality), which means the design of our buildings is absolutely vital to our wellbeing. According to the authors, research across multiple spectrums has shown the importance of good building design:
In hospitals, views of nature have been shown to reduce the perception of pain and increase recovery from operations by as much as 8.5%. (Research by R.S. Ulrich in Science).
In classrooms, children with access to brighter, daylit rooms can score as much as 7–18% higher in tests (Terrapin Bright Green LLC).
Newly installed furniture, insulation, flooring, and wet-applied products (eg paint, adhesives, sealants) can significantly introduce Volatile Organic Compounds into living spaces for around 1 to 2 years (Research by S.B. Holøs et al, in International Journal of Ventilation).
A healthy buildings guide that benefits all
Encompassing three main areas of design, delivery, and management, the guide sets out practical steps to follow and consider. It covers a range of design aspects including biophilia, social interaction, lighting, fitness amenities, thermal control, and building management.
The way in which we design our cities and buildings has a profound impact on our health, with the potential to either harm or improve it.
Alongside the guide, RICS has also announced a new strategic collaboration with The International WELL Building Institute (IWBI), whose WELL Building Standard is the world's leading roadmap for creating and certifying spaces that advance health and well-being, already used by more than 44,000 projects worldwide. The organisations will work together to encourage built environment professionals to adopt strategies that advance health and well-being in buildings and organisations worldwide. They will place particular focus on integrating health and well-being into the valuation of properties, working to advance benchmarking, regulatory frameworks and standards, with an emphasis on the built environment sector in Europe. RICS' new guidance has also been informed by the IWBI's standards among many others.
The new guide, The design, delivery and management of healthy buildings, 1st edition, and is available on the RICS website: https://www.rics.org/profession-standards/rics-standards-and-guidance/sector-standards/real-estate-standards/the-design-delivery-management-of-healthy-buildings-1st-edition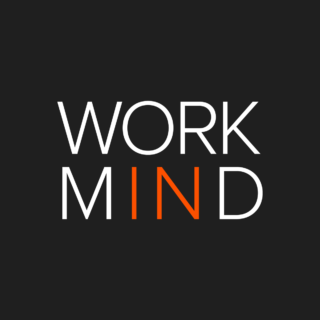 Work in Mind is a content platform designed to give a voice to thinkers, businesses, journalists and regulatory bodies in the field of healthy buildings.