In recent years, the landscape of healthcare in India has witnessed a remarkable transformation. The traditional approach to healthcare, centred on clinical excellence and medical interventions, has begun to shift. This transformation is driven by a growing recognition of the crucial role that the physical environment plays in patient well-being and recovery. An emerging concept, neuro-aesthetic design, rooted in the principles of psychologically responsive design, is significantly impacting the Indian healthcare sector.
The Essence of Neuro-Aesthetic Design
Neuro-aesthetic design, often referred to as biophilic or nature-centric design, is fundamentally grounded in the idea that the environment profoundly impacts the well-being of individuals. Hospitals can be daunting and stressful places for both patients and caregivers. Patients grapple with anxiety surrounding their treatments, concerns about the invasion of privacy, loss of control, and the intricacies of medical bills and insurance coverage. Simultaneously, caregivers, including medical professionals and family members, experience stress from demanding work hours and the emotional strain of dealing with patients in distress.
In this context, the essence of neuro-aesthetic design[1] is to create an environment that caters to patients' and caregivers' psychological and emotional needs. This design philosophy revolves around the careful curation of sensory experiences in the hospital environment, encompassing the visual, tactile, experiential, acoustic, and olfactory dimensions. It is based on scientific principles, backed by evidence that demonstrates its positive impact on the human psyche.
Neuro-Aesthetic Design Elements
The application of neuro-aesthetic design principles in healthcare institutions begins with a comprehensive understanding of the space, the intended users, and their unique neurological conditions. Consider the infusion pod designed for a cancer patient undergoing chemotherapy. The infusion pod is not merely a clinical space but a place where healing and well-being should be fostered.
From a design standpoint, this means incorporating elements that positively influence the patient's experience. Expansive views of nature through large windows provide a sense of connection to the external world, while a clutter-free and seamless transitions within a space reduces potential stressors like dependency of patients for support of navigation and accessibility. A colour palette dominated by calming greens, scientifically proven to alleviate chronic pain, contributes to a sense of calm and peace. At CDA, this is implemented by incorporating landscape in the entrance lobbies, using glass curtain walls that maximise views and thoughtful landscape in the interiors. An earthy colour palette can also compliment the greens and add to the calming experience.
Neuro-aesthetic design extends beyond the physical space and encompasses facility planning. Collaboration between healthcare providers and designers aims to optimise efficiency and enhance the user experience. This involves incorporating features like natural daylighting through courtyards, ensuring higher deck-to-deck heights for an open and airy atmosphere, employing colour-responsive interior design, and meticulously mapping the user's journey through the facility to ensure a well-articulated and seamless experience.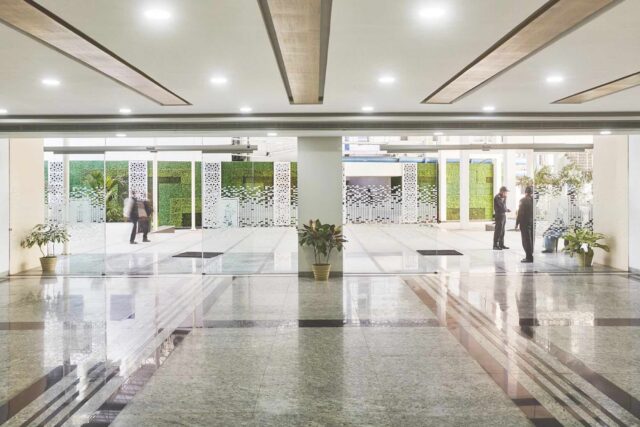 The Impact on Patient Outcomes and Satisfaction
The positive impacts of neuro-aesthetic design are well-established and have become even more evident in the wake of the COVID-19 pandemic. This unprecedented global health crisis has highlighted the importance of behavioural health and the significant role that healing environments play in nurturing the psychological well-being of patients and caregivers.
While no comprehensive system is in place to scientifically quantify the impacts of neuro-aesthetic design at a policy level, isolated pilot studies[2] are periodically conducted to assess the effectiveness of these design elements[3]. The key to further advancing this field lies in the integration of data collection and the development of literature that substantiates the efficacy of neuro-aesthetic design. In conjunction with the ever-evolving clinical technology, such literature is poised to revolutionise healthcare in India by emphasising a human-centric approach.
The Northern Railway Diagnostic centre, designed by CDA uses warm healing colours and earthy shades of beige and brown in the large transparent entrance lobby along with the smooth curved forms that have been derived from neuro-aesthetic design principles. This design approach significantly reduces stress levels for patients, creating a soothing atmosphere exuding a sense of tranquillity, especially important in a diagnostic centre where patients can be under a lot of stress in anticipation of the reports.
The adoption of neuro-aesthetic design principles in Indian hospitals signifies a paradigm shift in the healing experience. It is a testament to a more integrated healthcare system that recognises the importance of combining scientific insights from neuroscience, psychology, and design. This human-centric approach shapes the future of healthcare in India, placing the physical environment at the forefront of patient well-being.
As healthcare planners, we understand the pivotal role that neuro-aesthetic design plays in transforming healthcare environments in India. The shift toward creating spaces prioritising patient comfort, emotional well-being, and healing is a promising development. Neuro-aesthetic design goes beyond aesthetics by placing the patient and their experience at the centre of our design philosophy. In the coming years, we can expect neuro-aesthetic design to continue to make significant contributions to the health and wellness of hospitals in India, ultimately enhancing the overall quality of healthcare delivery.
---
Ravideep Singh, Assoc. AIA, IIA, WELL AP, LEED AP BD+C
Associate Director, Creative Designer Architects
Instagram: @cdaarchitects
Ravideep Singh is the associate director at Creative Designer Architects (CDA) (www.cdaarchitects.in), an interdisciplinary architectural practice that is an established design leader in healthcare, institutional and commercial projects. Across projects, the firm's process is rooted in the core purpose of integrating innovation, adaptability and sustainability to revolutionise healthcare infrastructure in India. CDA's approach is centred on patient experience and evidence-based design to create flexible, resilient and empathetic environments.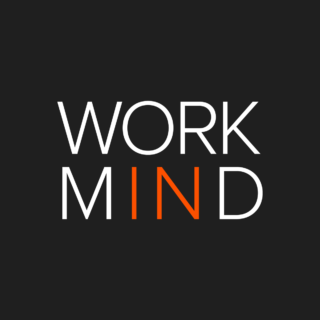 Work in Mind is a content platform designed to give a voice to thinkers, businesses, journalists and regulatory bodies in the field of healthy buildings.