Last week, the UK Government launched its 'Green Day'. Thousands of pages of policy and guidance were published on all things every and low carbon.
And let's be honest. It's been a bit underwhelming. Particularly if you care about the health of our nation's 4.4 million social homes and the people who live in them. And, in a week that also saw the BBC report that one in 20 social homes are affected by damp and mould, the time has come for serious action.
Don't get me wrong, the recent announcement of Wave 2.1 of the Social Housing Decarbonisation Fund is to be welcomed. It will help housing providers tackle 90,000 of the worst energy performers in their portfolios.
And for 90,000 households this will have a real impact on health and wealth as we continue to endure a seemingly endless cost-of-living crisis. Insulation, cavity wall treatment, ventilation and heat pump installation will help lower energy bills for households, and vastly improve living conditions in a sector plagued by shameful scandals about mould, damp and endemic service failures.
Frustrating short-termism
But I can't help feeling frustrated about the short-termism of just about all Government thinking on housing right now. We need a radical change in approach which places the value of housing, and critically, healthy housing at its heart.
I grew up in social housing, and I know how transformative it can be. But for far too many families it is a miserable experience. Just this week, Richard Blakeway, the Housing Ombudsman talked about the hard truths that the social housing sector must face. And he's right.
But housing associations won't fix this on their own.
We need to think for the much longer term about what we build, how we build it and what we are prepared to spend on homes so they are fit for habitation, create the conditions for people to thrive and don't cost quite literally, the Earth.
'Housing is the bedrock of prosperity'
Housing is the bedrock of prosperity. It is critical to health, work and education. It is critical infrastructure and it is time to recognise it as such. The work being led by the APPG on Healthy Homes and Buildings in their White Paper, Building our Future: Laying the Foundations for Healthy Homes and Buildings  is an important starting point in making health a recognised and valued outcome for all of the housing we build in the UK.
But we need some bravery from government, both now and in the future. A settlement that delivers once in a lifetime change.
Housing policy works to parliamentary life cycles, and political fortunes. Forget the revolving door of housing ministers (24 since 1997, 5 in the last year alone), the affordable housing framework, the main mechanism for delivering social homes, is delivered in four-year programmes. It's an inevitable consequence of our political system – governments are always reluctant to deliver huge capital investment programmes that someone else may get credit for. But anyone who has worked in housing knows that it is a long-term business and needs long-term thinking and long-term funding deals.
Race to the bottom
I've written about this before, but it bears repeating: as a nation, we've not spent enough on building new homes or on maintaining the ones that we do have. Government policy has driven investment to new build at the cost of existing homes and too often it has been a race to the bottom on price per square foot. This has decimated quality and limited our potential to decarbonise.
We need new homes. But the erosion of grant and the downward pressures on even recycled capital grant have channelled resources into new build at the expense of quality of living and the environment.
'We've not spent enough on building new homes or maintaining the ones that we have already'
The APPG for Healthy Homes and Buildings has called for a Healthy Homes Minister. It feels like an important step. The really brave thing to do ahead of the next general election would be to commit to a cross party housing commission to agree a long-term strategy for housing which covers land, planning, funding and standards.
Call to action
Rather like Work in Mind has done for commercial buildings, it's time to think about how we can make the nation's housing not just legally compliant but places for people to prosper. The health of our nation and our planet demands it.
If Covid gave us one thing, it was renewed focus on public health in commercial buildings. There is an opportunity to transfer some of that learning and hard graft into thinking about what makes homes healthy and efficient. So how about it, architects, planners, designers, building owners and operators? Can we finally deliver the housing the nation deserves?
---
Carli Harper-Penman is the Founder of Awe & Sonder, a strategic comms consultancy specialising the housing sector.  She is also an Associate Director at Content Coms, the founder of Work in Mind. Her policy passions are housing and the built environment, science and infrastructure, so much so that she co-authored our White Paper 'Housing Fit for the Future' in 2021 – and she shares many of our own interests in more human-centric and sustainable buildings. Carli is a non-executive director for two housing associations, and a former local authority councillor in London. She won the inaugural Communications Professional of the Year award at the Women In Social Housing Awards.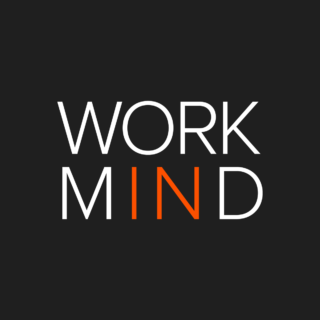 Work in Mind is a content platform designed to give a voice to thinkers, businesses, journalists and regulatory bodies in the field of healthy buildings.