The 9-5 has evolved and we're in the third year of a work-from-anywhere workstyle for many organisations. By now, business leaders should have had time to assess their workspaces and at least be planning for the new ways of working that deliver on employees' needs to carry out their roles.
Much attention in the workplace is rightly focused on stress, burnout, mental health and similar workforce challenges. But what is often overlooked is the basic principle of health and safety that can help ease those conditions – regular physical movement while working and appropriate ergonomic support.
Navigating evolving workstyles
Since many organisations scaled back or relinquished office space to offer employees the flexibility to work from home, more than half (57 percent) of respondents in a global Ergotron survey claim to be working remotely. The many benefits of flexible working conditions have incentivised workers that can do so to continue to work remotely. The Great Resignation and skills shortage is seeing workers pushing for more flexible ways of working.
More recent challenging economic months are keeping employers on their toes, with some employees electing to return or move from fully remote to a more hybrid workstyle to reduce the cost of living. But many workspaces have a culture of sitting at desks for long durations, whether based remotely or in the office, which doesn't promote healthy working habits.
What employees want: flexible working
Ergotron's research on remote work, the return to the office and the ergonomic support needed in both places reveals the evolving nature of the workplace, as well as workers' expectations. Almost two thirds (65 percent) of workers surveyed by Ergotron said they prefer the hybrid arrangement, with 30 percent saying their preference is full-time remote work.
Workers are clear they don't want to return to the way things were, with only 5 percent saying they want to return to the office full time. Over half (55 percent) of respondents would draw the line if they lost the ability to work from home – they would begin looking for a new job.
Most important of all, wherever workers are based, they want their employer to show they care. Ergotron's Future of Work survey revealed that 73% of employees are ready to choose their next employer based on physical, health and wellbeing support and flexible technology provision.
The cost of poor working habits
There are huge productivity gains from remote working, as a Stanford University study found that working from home full-time was equivalent to adding a full day of productivity per week.
Yet the potential consequences of increased physical and psychological stress caused by poor working habits include higher healthcare and disability expenses, lost time and productivity, and a negative impact on the employee experience.
Lower physical activity levels at work are linked to higher levels of perceived stress and research suggests that remote workers are especially vulnerable to mental and musculoskeletal stress.
The costs of poor working habits over the last couple of years may also be catching up with employers. Spend estimates put 2021 employer-paid musculoskeletal (MSK) treatments at 40 percent greater than in 2019, with an average of $5,687 spent per employee with an MSK condition.
An ergonomic approach for the workplace of the future
Ergonomics performs an essential role in workplace wellness and employee retention. Adopting the right posture and movement when working can improve how people work – in mind and body. In fact, nearly three-quarters of survey respondents (72%) think it's extremely important to have a comfortable and productive desk setup.
An ergonomic approach can be achieved by using products that have been designed to remove a constraint or limitation, such as adjustable technology furniture and digital display mounts. Products can include wall, ceiling, and desk mounts; desk stands; office and tech furniture; sit-stand workstations; device charging stations; carts and vertical lifts for the healthcare sector.
Through finding healthier ways for people to engage with their technology, with workstations and mounts that foster new ways of working together, this infuses movement into offices, workspaces and healthcare environments.
The following are ways to build an ergonomic-first workplace that supports workers' needs:
Undertake an ergonomic initiative: Organisations should undertake an ergonomic initiative to ensure employees have adequate equipment and education on safe working postures and the health benefits of an active workstyle. Step one is to form a task group comprising a team of senior executives across the business. This should have clear goals and include an employee assessment, provision of equipment, followed by training on best practices for adopting an active workstyle.
Conduct an employee workspace survey: Workers' specific needs can be captured rapidly within an employee workspace survey. The results can be evaluated internally or by an ergonomics specialist to determine the required products for the greatest impact. Sample questions could include: 1. Do you work primarily on a laptop? 2. Do you use a separate/external monitor? 3. Is your monitor adjustable in height? 5. Is your desk or table height adjustable? 6. How many minutes do you spend sitting during the workday?
Choose flexible equipment: Supporting employees with flexible resources, such as standing desks and ergonomic training, is vital to a thriving team. For remote employees, adjustable office furniture, or a contribution for workers to choose their own, makes this possible. For offices, adjustable monitor arms, keyboard trays, ergonomic workstations and chairs can improve posture when sitting.
Ideally, workers should split their time between sitting and standing or other types of movement for the most physical and mental health benefits. A sit-stand desk can incorporate regular movement into their workday and provide physical and mental health benefits.
Standardise products: Working with an ergonomic specialist or product representative will help to select equipment that will address the needs of most workers – for instance, a chair, standing desk, external monitor with monitor arm or mount, external keyboard and external mouse. Choosing products with multiple points of adjustability will maximise suitability for a broad range of users. Each product should be vetted for safety, ergonomics and durability.
Formalise training: Most employees need training on ergonomics and healthy workday movement that reduces the risk of injuries. Training can be carried out virtually or in person, as a group, or one-on-one. Most individuals can be taught basic posture principles and apply them to their workspaces without further assistance. For individuals with a special condition or concern, a one-on-one evaluation is recommended. Regular reminders will encourage employees to stand and move frequently and correct posture mistakes.
Moving at work will build a thriving working culture
Sedentary working remains one of the biggest barriers to workday health and well-being. Since sedentary work and poor posture negatively impact comfort and productivity, employers that fail to provide adequate workspaces are holding back on success and putting their employees in a vulnerable position. Workspace design and provision, particularly for the next tech and socially-aware Gen Z generation of workers, must be about more than a chair and a surface.
While ways of working are continuously changing, the rapid general acceptance of remote working has led to a gap in what workers need and what they are being provided. Implementing an ergonomic working strategy, supported with the right research-backed ergonomic solutions, will support an active and ergonomic workstyle that boosts team productivity. Best practices include supportive policies, leadership involvement and regular reminders.
Business leaders and people teams that realise the importance of investment in employee comfort, productivity and wellbeing will create more healthy, agile and productive teams and, ultimately, benefit the entire organisation.
---
Ergotron uses human-centered design principles and the Technology of Movement™, to build environments that help people thrive.
Follow the link for more thinking from Ergogtron.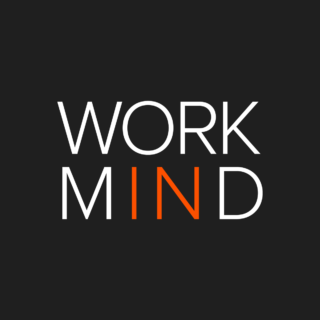 Work in Mind is a content platform designed to give a voice to thinkers, businesses, journalists and regulatory bodies in the field of healthy buildings.