The modern workplace can be a tricky environment for employees. Whilst hybrid working has in many instances improved the employee experience, it has also brought new challenges. Heading into the office, there is no longer a guarantee that you'll see the people you need to, or enjoy the same amount of facetime with certain colleagues. On the other hand, those working out of the office can easily end up feeling isolated and cut off from the conversations, culture and support that they would enjoy when physically working alongside colleagues.
Factor in the more traditional challenges employees face, such as arduous commutes, stress, long hours, stuffy working conditions and more, and it's easy to see why physical and mental burnout is common. For companies themselves, this presents a real problem as productivity, employee satisfaction and retention all suffer. Faced with these challenges, many building owners and operators, as well as employers themselves, are now turning to technology in order to enhance worker wellbeing.
But how exactly can technology solutions help employees to stay healthy and productive?
A Focus On Preventative Care
As the saying goes, 'prevention is better than cure'. Implementing habits that enable people to stay healthy, happy and productive is immensely valuable, and there are a number of ways in which technology can champion preventative care.
At an individual level, the volume of wellbeing-focused apps and platforms available to support the modern worker has grown enormously over the past few years. Importantly, many of these apps encourage employees to take a proactive, rather than reactive, approach to their health, by ensuring healthy practices become a daily habit. Wellbeing is no longer something people only focus on when away from work, but is now something that can be integrated into the daily work day too.
But at a corporate level, there are also plenty of solutions aimed at helping companies provide preventative care for their employees.
Workforce analytics and productivity platforms can identify team members who may need support. By evaluating things like levels of employee engagement, assessing workloads across teams and understanding typical start and end times, managers are equipped with the information needed to help their teams manage wellbeing. Employers can use this kind of information not to act as 'Big Brother', but instead to improve workload balance, avoid overloading staff with work and meetings, and provide extra support to employees at high risk of burning out.
"Workforce analytics and productivity platforms can identify team members who may need support"
Technology can also help create more efficient channels for communication and feedback. Lack of communication from employees means HR managers have to rely on guesswork to understand if employees are vulnerable to burnout. Mental wellbeing platforms or software tools can collect data from weekly surveys and transform the results into valuable insights. This can act as a first indicator for employers to raise employee wellbeing and engagement before the onset of burnout. Because these solutions also offer anonymity, they provide a way to combat the fear of opening up and being judged, helping organisations to start creating cultures where people can express themselves and feel listened to.
But what about preventative care on the physical wellbeing side?
Organisations have used Smart BMS, IOT, Indoor Positioning Systems and 'wearables' during and post pandemic to help create healthier environments.
Monitoring indoor air quality can help prevent the spread of airborne diseases, as well as aid concentration and productivity. Using technology to facilitate dynamic cleaning and hygiene regimes means workplaces can be kept as clean and hygienic as possible, with any issues immediately identified and dealt with. Monitoring density and facilitating social distancing measures, can help combat the spread of illness, but can also help employees find quieter spaces around a building, to boost concentration or practice mindfulness.
Workplace experience technology platforms
The proliferation of tenant experience technology platforms, wellbeing apps and workplace platforms, is also helping drive accountability and support amongst colleagues when it comes to workplace wellbeing. Gamification – perhaps a monthly company-wide step challenge – can encourage healthy competition among colleagues and ensure that there is a consistent year-round focus on wellbeing. Articles, videos, and information can also be more readily shared across a company by using technology, helping keep wellbeing at the heart of a company's culture and ensuring that healthy practices simply become part of the overall corporate fabric.
For the first time, many workplace experience technology platforms are also putting wellbeing tools directly in the hands of employees. Solutions like our own Spica Workplace experience app, can be used by employees to do things like reserve workspaces that are optimal for them to work in a healthy and productive manner. People can also raise service and maintenance requests, provide direct feedback, access wellbeing materials, monitor and adjust indoor temperature and humidity themselves, and much more – all at the touch of a button. Employees can even monitor who's in the office and decide which day to come in or to stay home, based on their particular needs that day.
Importantly, cloud technology has also helped organisations scale solutions like this from a single building, to instead engage with and be used by people operating across multiple buildings, time zones and geographies. Rather than access to wellbeing support being reserved for those in a company's HQ, it can now be made available to all offices, and even those working from home. Employees can stay connected and supported, wherever, whenever.
Taking a strategic approach to health and wellbeing
The real question for employers or landlords is not 'are there solutions that can help us with wellbeing in the workplace' – there absolutely are – but instead 'how can we have a joined up, strategic approach to workplace wellbeing, that doesn't rely on implementing a thousand different point solutions.'
Whether an asset owner, operator or, our view is that it all starts with having a truly comprehensive view of your building, with all assets and data in one place. From the boardroom to the boiler room, having live information, as to how your whole building is performing is critical to informing your approach to worker wellbeing. It's actually one of the reasons we built our GemEx Engine®. The platform consists of digital twin technology, which is connected to IoT sensors and third-party business system data, to create a digital map of a building, with real-time data feeds that can monitor, track performance and provide deep insights.
Solutions that provide this level of granular detail can then be used to inform a clear, effective and flexible workplace wellbeing strategy that truly responds to the needs of those working within a building. Without this holistic level of information, owners, operators and employers will always be scrambling to piece data together manually, or worse, will simply fall back on guesswork. Starting with a clear understanding of building performance and workers' needs means owners, operators and employers can then implement the right technologies to meet those needs effectively.
---
About the author
Simon Hilton is Head of New Business at Spica Technologies. Headquartered in Birmingham UK, Spica has recently joined the Nordomatic group who are a leading independent supplier of Smart Building solutions. Spica partners with many of the world's leading Facilities Management companies as well as directly with multinational corporations across the globe delivering exceptional workplace experiences.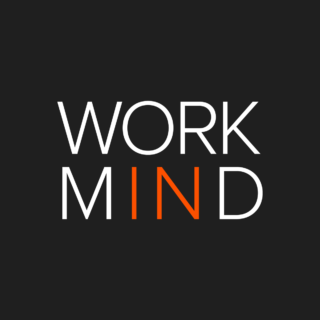 Work in Mind is a content platform designed to give a voice to thinkers, businesses, journalists and regulatory bodies in the field of healthy buildings.