The pandemic has certainly changed the world of work as we know it, with employees and employers alike getting used to the flexibility remote working affords us. However, as we move beyond the pandemic, many of us are looking to meaningfully return to the workplace, whether full-time or hybrid, and feeling an overall reluctance to go back to something we have spent so long away from.
In fact, when we surveyed office workers as restrictions began to ease, we found that 64% of staff across Europe were reluctant to return to the workplace describing themselves as anxious, uneasy, nervous, or unhappy about making a return. The survey, titled the Reluctant Returner, polled 3,000 office workers, 2,750 employers in leadership roles at organisations with 50+ employees, and interviewed global senior leaders in Real Estate, HR and Operations.
While the return to the office is certainly causing anxiety for some, research from UK government agency, the Health and Safety Executive (HSE), suggests that office-place stress was prevalent before Covid. Its study revealed that the rate of self-reported work-related stress, depression or anxiety was a growing issue before the pandemic, though Covid exacerbated this, with the 2020/21 rate increasing and 822,000 workers now reportedly suffering from work-related stress, depression or anxiety.
So, how can mental health be improved in the office as more and more businesses strive to find the right balance in supporting their employee's flexibility, but also enabling collaboration and socialisation, both important to improving wellbeing?
Rethinking the office layout
Employees have been out of the office for so long that they have formed new habits. For many, remote working has provided a new and better balance between work and home life. It's perhaps no surprise, then, that 47% of those we surveyed reported seeing a benefit of hybrid working on their mental health.
This doesn't mean that the office is no longer a necessity. Over 75% of respondents revealed that they missed the social elements of the workplace and for some, remote working conditions are less than ideal on a permanent basis, for example those house-sharing or living at home with parents and working from their bedroom.
When we delve deeper into feelings about workplaces, it becomes evident that far too many offices are not set up to support the needs of today's workforces. Our study found that an overwhelmingly large proportion of employees (95%) would want to make improvements to their workplace. In terms of what they would change, improving the physical office (25%) came up top, followed by creating more private spaces (23%) and adding more amenities (22%).
This all supports the idea that office spaces must be reimagined to not only be appropriate for hybrid setups, but perhaps more importantly, bolster mental wellbeing.
Socialisation is key
While some of the office attributes desired by workers aim to replicate the benefits of working from home – such as a need for more private spaces, the desire for more amenities and physical or outdoor space – there's one thing that the office can provide that homes can't: human interaction. It's almost impossible to recreate water-cooler moments or bring teams together to collaborate remotely in the same way as they naturally happen in the office.
However, traditional office spaces where individuals have assigned desks or offices and team conversations only happen in tiny meeting rooms, won't encourage natural collaboration and interaction in a way that supports mental health. Forced conversations in stiff and corporate settings won't provide the real human connection that colleagues are seeking. Whether it's to drive creativity or simply create a culture of support across teams, a more natural socialisation space will give people the chance to build a real connection with their peers. Having spaces purely dedicated to social activities – cafes, lounge areas and even bars, for example – will have a positive impact on the mental wellbeing of staff.
That doesn't necessarily mean increasing the office footprint – in many cases, repurposing spaces is the ideal solution.
The value of outside space
While the set-up of the workplace can bolster mental wellbeing, we can't overlook the value of outside areas for office workers. Research from the Mental Health Foundation revealed that spending time outdoors was one of the key factors enabling people to manage the stress of the Covid pandemic, with nearly half of people in the UK (45%) indicating that visiting green spaces, such as parks, helped them to cope and a further 70% of UK adults agree that being close to nature improves their mood.
For some businesses, the use of outdoor space hasn't previously played into office design, after all, traditionally people were simply working at their desks. However, external environments are just as critical to boost mental health and, in turn, improve the overall wellbeing of the workforce. Even the smallest outdoor area has the potential to boost wellbeing. Turning a dull, grey, concrete veranda into a space to work or socialise, surrounded by greenery, can boost happiness and alleviate stress. For those across the workforce who live in flats, having an outdoor area in the office gives them access to something their home doesn't, which will support in boosting their mental health in general and at work.
70% of UK adults agree that being close to nature improves their mood
Mental health awareness is on the rise. Office workers have faced a wealth of stresses and challenges over the last few years and are now returning to work with a new-found purpose and drive to focus on their mental wellbeing. The office of the future needs to reflect this change in the workforce and support the mental health of staff.
---
– Stuart Finnie, Head of Design, EMEA, Unispace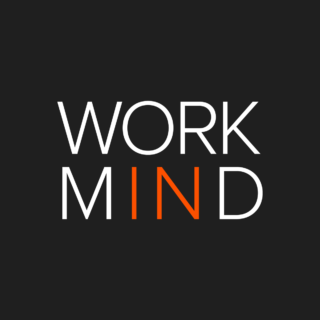 Work in Mind is a content platform designed to give a voice to thinkers, businesses, journalists and regulatory bodies in the field of healthy buildings.