The 2023 Trends Outlook from the American Society of Interior Design (ASID) has highlighted health and equity as major focus areas for the upcoming year. Supporting data shows that 60% of American workers consider diversity, equity, and inclusion as a critical factor in a company's ability to drive success. Now, the ASID report has noted these trends and highlighted the need for healthier and more inclusive places.
Health and wellness are becoming top priorities in the built environment
According to ASID's report, there is an increasing trend towards a comprehensive approach to healthy living, implying that interior design should consider both physical and mental health aspects. To cater to this trend, designers can adopt new strategies such as colour choice, optimizing lighting and daylighting, incorporating plants and organic materials, and creating relaxing spaces for meditation and exercise. This movement emphasises the significant and quantifiable influence of our environments on our well-being.
Diversity, equity, and accessibility are becoming necessity
Workplaces are quickly responding to the need for equitable spaces, said the report, taking into account things like accessibility for older workers and intergenerational differences. With hybrid working on the rise as normal, many older adults may lean towards 'rewirement' instead of retirement, as the option to work from home is a gamechanger. Younger generations, like Generation Z, may take this opportunity to explore a more social and collaborative work environment. Now, employers are becoming more aware that there isn't one working model that perfectly fits everyone.
Neurodiverse design is on the rise to improve inclusivity of office spaces
Designing for neurodiversity is finally starting to get the spotlight it deserves as more employers are taking note of its importance for cultivating flexible, healthy working environments. A workspace designed to benefit all of its employees isn't only good for company culture: healthy buildings are proven to offer a better ROI.
Mental health is driving new ethos in design
Interior environment changes can improve mental health support for individuals and aid in lowering environmental factors that may contribute to stress and anxiety. These modifications can include incorporating biophilic design aspects such as green walls or blue spaces.
Multi-model workplaces support the hybrid work arrangement while maximising the work experience
The ASID report claims that as more remote workers come back to the office, employers are attempting to improve the working atmosphere by offering more private, quiet offices and socialising areas. These varied settings can be particularly helpful to people who are neurodiverse, where different soundscapes and lighting can impact focus.
Smart technologies promote workplace occupant comfort and wellbeing
Smart technology can enhance occupant well-being and contribute to more sustainable settings by enhancing indoor air quality, customising thermal comfort and acoustic management, synchronising lighting systems with circadian rhythms, and facilitating accessibility.
"The more insight we gain about the needs of the populations we are designing for, the better we can balance the design approaches to bring about positive impact on people's mind and body," said Dr. Angelita Scott, who was a guest speaker at ASID's event to release the report. Scott, an interior designer by training, leads the WELL Community Concept for the WELL Building Standard at IWBI and served as a principal architect in the development of IWBI's recently launched WELL Equity Rating. "This report is another reminder of the incredible role that design professionals play and how they can help support physical, mental and social health outcomes through inclusive and equitable design."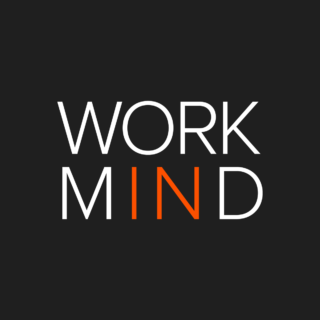 Work in Mind is a content platform designed to give a voice to thinkers, businesses, journalists and regulatory bodies in the field of healthy buildings.