Professor Lidia Morawska, one of the world's most influential scientists will lead a new $5 million training centre to reduce airborne infections through improved indoor air quality for better public health in new building systems.
The Australian Research Council (ARC) Training Centre for Advanced Building Systems Against Airborne Infection Transmission aims to reduce airborne infection transmission by improving indoor air quality while maintaining comfort and efficiency.
Professor Morawska (pictured) said researchers had been emphasising the need for a public health revolution in relation to indoor air quality for a long time.
"I firmly believe the Centre will be a catalyst for revolution and bring us closer to clean indoor air becoming the norm," Professor Morawska said.
"Our work will see Australian building system manufacturing companies, working alongside international companies, as forerunners in establishing the new norm."
Professor Morawska, who was interviewed by Work in Mind at the height of the pandemic, is based at Queensland University of Technology (QUT) in Brisbane, Australia's School of Earth and Atmospheric Sciences in the Faculty of Science. She also is director of the International Laboratory for Air Quality and Health (ILAQH).
Widely recognised for her contributions to alerting the world to the airborne transmission of respiratory infections including COVID-19, and calling for a ventilation revolution, Professor Morawska is a leading figure in the air quality and public health space. She said every year acute respiratory illnesses, such as colds and influenza, caused an estimated 18 billion upper airway infections and 340 million lower respiratory infections, resulting in more than 2.7 million deaths and billions of dollars in economic losses.
"Respiratory infectious diseases spread mainly by airborne transmission, which is the inhalation from the air of virus or bacteria-laden particles generated during breathing, speaking and all other human respiratory activities.
"Protecting building occupants from airborne infection in all shared interior spaces must be strategically controlled.
"This has never previously been envisioned outside specialised sections of health care facilities."
The Centre's outcomes will include new intelligent building systems, improved building technologies, quantitative methods for building control, evidence for policymaking and recommendations for operational guidelines.
Wide-ranging benefits will include the reduced health and economic burden of inadequate indoor air and Australia's increased competitiveness in the demand for next-level building systems.
The centre, to be located at QUT Gardens Point campus, will include international experts and partners from Australia, USA, Italy, Finland, China, The Netherlands, and Sweden.
University collaborators include QUT, University of Melbourne, University of New South Wales, Jinan University, Peking University, University of Cassino and Southern Lazio, and the University of Surrey.
Industry partners include Aerosol Devices, AREMA, Aspen Medical, AIRAH, BULCS Holdings, IAQ Sweden AB, Mycotec, Philips Domestic Appliances, QED Environmental Services, Samsung, Trane Technologies, Advanced Robotics Manufacturing (ARM) Hub, Federation of Finnish HVAC Societies, Fraunhofer WKI, and WHP Architects.
The centre is one of six new Industrial Transformation Training Centres announced as part of $29.3 million fund by the ARC Industrial Transformation Program to train Australia's next generation of research professionals, and increase collaboration with industries vital to Australia's social and economic future.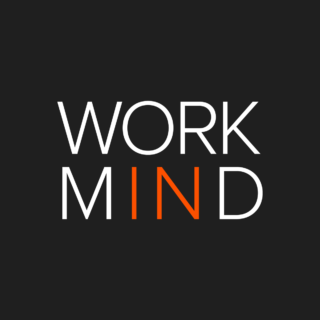 Work in Mind is a content platform designed to give a voice to thinkers, businesses, journalists and regulatory bodies in the field of healthy buildings.