New research has revealed a national divide when it comes to workplace wellbeing, with a gap also existing between the views of employees and employers on how well mental health is supported.
According to the findings of the study carried out by Legal & General Group Protection as part of its Wellbeing at Work Barometer 59% of SME employees in the north of England believed their employer actively looked after their wellbeing, compared to 88% of those based in the south.
Workers in the north of England also have much lower opinions about how well their employers look after their wellbeing compared to their southern counterparts. Despite this, employers across the country were far more confident that they supported the wellbeing of their employees. In the north, 83% of bosses felt they supported the mental wellbeing of workers, while in the south the figure rose to 91%.
The results suggested that employers over-estimated the impact their workplace wellbeing initiatives had. In the north, 69% of employers believed their benefits and wellbeing programme had 'good' appeal to all their employees, yet only 38% of employees agreed. In the south, while a gap was still present, it was less significant – 79% of employers vs. 65% of employees.
At the same time, employee respondents said they would be more likely to work for an organisation that was open about its commitment to supporting the mental health and wellbeing of its people. But employees in the south demanded this at a greater level (90%) than the north (75%).
The L&G Barometer also found that use of wellbeing benefits among SME employees was far lower in the north, with only 19% of employees saying they had used the workplace benefits available to them. In the south this rose to 65%. Similarly, on awareness of benefits, almost a quarter (24%) of employees in the north said they were unaware of the wellbeing workplace benefits, compared to 12% in the south.
Colin Fitzgerald, Distribution Director at Legal & General Group Protection, commented: "The need for workplace wellbeing is universal, yet our research shows that when it comes to wellbeing it appears that the age-old north/south divide is very much present. Employers that don't have wellbeing either already embedded or as a priority to address are missing out on new talent as well as impacting on the effectiveness of their existing workforce. In an employee's market – where the demand for talent is fast outstripping supply – this should be of serious cause for concern for employers.
"Savvy employees are increasingly looking to the 'S' – the Social – in ESG, in terms of sustainable and inclusive employee, customer and community practices and helping tackle health inequalities is crucial."
---
Methodology
Legal & General's research was conducted by Opinium among 1,055 employees (middle managers and below) in businesses with 10-249 employees and 1,011 senior managers in business with 10-249 employees, between 13-20 May 2021.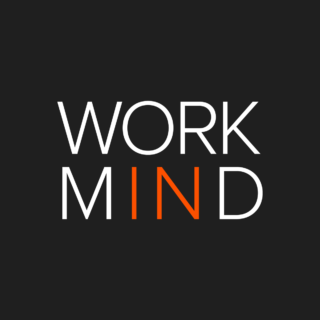 Work in Mind is a content platform designed to give a voice to thinkers, businesses, journalists and regulatory bodies in the field of healthy buildings.