A new toolkit that makes a business case for investing in workplace design, how it can increase wellbeing and productivity, and ultimately, save on overall business operating costs has been developed by multidisciplinary engineering consultancy, Cundall.
The toolkit, which quantifies elements of the indoor environmental quality (IEQ) such as temperature, CO2 levels and daylight, can be used to measure and optimise employee productivity in existing workplaces as well as in the design stage of new buildings.
"In 2017, a World Green Building Council report found that 90% of business operating costs are typically associated with staff. For some companies, this means that even a 1% improvement in productivity could equate to savings of hundreds of thousands, or even millions of pounds.

– Simon Wyatt, Partner and Sustainability lead at Cundall
Savings of £520k p/a
"We've found a practical way to not only save companies' money, but also use design principles to improve the wellbeing of staff and increase productivity as a result. We tested it on ourselves first, rolling it out during the fit-out of our London office, and since then we've estimated a 2.6% improvement in productivity due to the workplace design alone, equating to approximately £520k per annum."
Cundall's One Carter Lane office in London opened in December 2015 and was the first building in the UK and Europe to achieve WELL Building Standard Gold Certification – and only the seventh in the world.
Since then, Cundall has worked with other UK businesses to help them achieve WELL certification through Productivity Mapping and seen similar results, including The Crown Estate's HQ at 1 St James's Market, which became the first WELL Building Standard Platinum certified office in Europe and one of just 11 projects worldwide.
Colin Mooney, Head of Operational Resilience at The Crown Estate, commented:
"When we moved to our new offices, we wanted to deliver the very best environment for the people who work at The Crown Estate. We were committed to delivering the very best in buildings that advance human health, wellbeing and productivity, and the team at Cundall were integral in helping us achieve that goal. They advised on the design and optimisation of our office through Productivity Mapping, and ultimately helped us achieve WELL certification."
We've found a practical way to not only save companies' money, but also use design principles to improve the wellbeing of staff
But it's not just the design and fit-out that Productivity Mapping is used for. The company ensures that the building remains optimised via specially designed desktop devices that continuously monitor the IEQ of the office. Any changes to the workplace environment – like an increase in CO2 – that could potentially have a negative impact on productivity and overall employee wellbeing, is collected by the devices and the data is then used to diagnose the cause and adjust conditions to re-optimise the workplace.
In June 2018, when the Cundall offices experienced elevated levels of CO2 beyond the levels for optimal productivity for a sustained period, Wyatt and his team quickly realised that it was due to the fit-out of an office on the floor below.
"When we initially optimised our workplace at One Cundall Lane, the floor below us was unoccupied," said Wyatt.
"Generally, over the first couple of years the IEQ performance was good, but in one week we saw a significant degradation in our CO2 concentrations; increasing from around 700-800ppm to 1300-1400ppm. This was during a period when they were fitting out another office in the building and rebalanced the ventilation system, in effect robbing us of our 'fresh air'. As we were monitoring our IEQ, we were able to quickly see this and get the system corrected to bring the CO2 concentrations back within the recommended limits. Thus, showing the importance of continuous monitoring".
Initially, Cundall's Productivity Mapping toolkit is available to clients as a consultancy service, however there are plans to develop an app for wider use in the future.
For more information on Cundall, click here.
For more content on productivity, click here. 
Featured Image: Cundall's One Carter Lane Office in London. © Dirk Lindner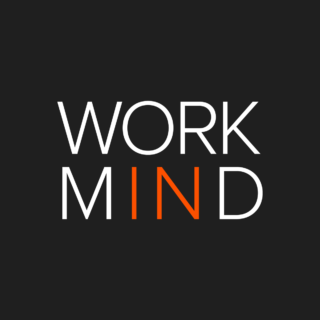 Work in Mind is a content platform designed to give a voice to thinkers, businesses, journalists and regulatory bodies in the field of healthy buildings.